The crew at Gorham Printing was excited to learn that Encourage a Young Writer Day is a thing, and it's right around the corner! Monday April 10th is a day marked to let any young writer in your life know that they should keep up the good work.
We participate in and support many young writers and literacy projects in our community. Last year we sponsored a young writer contest in affiliation with the Roosevelt Elementary Read-a-Thon, and we're doing it again this year. Last year Arianna's The Girl Who Saved a Dinosaur was a hit in our shop. A winner has been chosen for this year and we can't wait see his story (we've heard it's about a ninja pig!).
Last spring we also sponsored the printing of the Olympia High School Literary Press anthology, Attic. This anthology showcases the talents of English classes at Olympia High School and pairs it with submissions from the art department. Students solicit and gather submissions, curate and edit the content, then design and promote their book.
A few of the local colleges hire us print anthologies and other projects, too. South Puget Sound Community College printed their annual literary anthology, The Percival Review, with us last spring. We print The Evergreen State College's Vanishing Point anthology, too, along with collections of student work from various creative writing courses.
We even have one young author who published Small Stories, an adorable 5×5" collection. Hadley Stanfill's mom Laura is the editor in chief at Forest Avenue Press and we take great pride in helping her encourage her daughter to write and publish!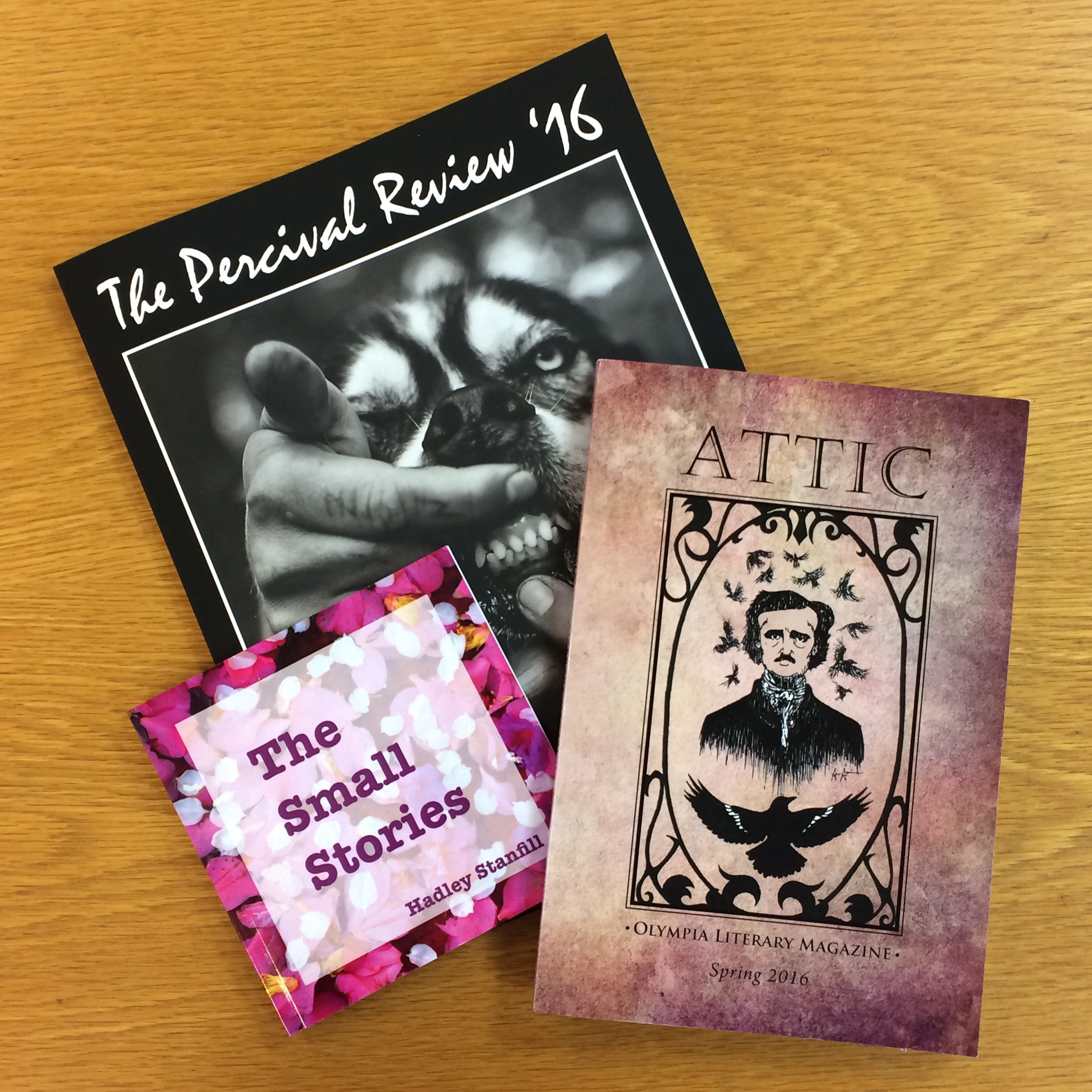 Do you know a young writer? Whether they're a college student studying creative writing in an undergraduate program or a third grader writing stories in their journal, let them know you support and admire their efforts as a growing artist.
And if you happen to know a young writer who has a story they want to turn into a book, let them know Gorham Printing is here to help!