Coloring books have become a big category in the publishing industry, with adult coloring leading the trend. Even those of us who are less artistically inclined can find relaxation, creativity, and fun in the pages of a coloring book.
We print coloring books for a variety of customers. As you can see, plastic spiral binding is a popular choice because of its ability to truly lay flat. Jamie David, Hawaii-based author of the early reader novel, Johann Sebastian Humpbach, created a companion coloring book (example page on the left).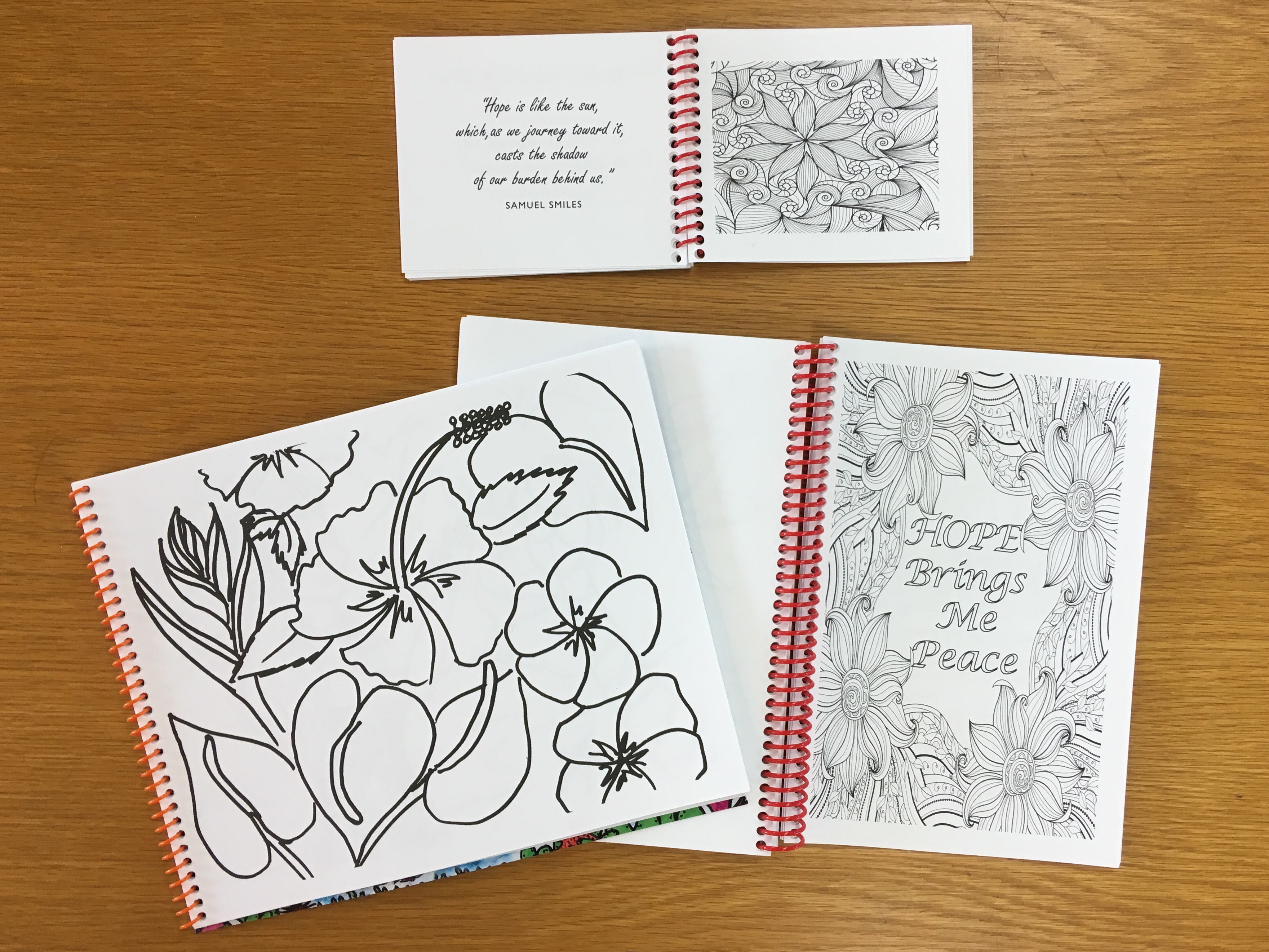 Gigi Murfitt is a writer, speaker, and mentor who has developed a series of journals to help people going through tough times. She incorporated coloring book pages into her journals and devotionals. Great idea, Gigi!
Do you have a coloring book project you've been planning? Come to us for multiple binding options (we can perfect bind your coloring book, too!) and high-quality paper that will hold your colors.
Just feel inspired to color inside the lines? Enjoy a few vintage book plates to get you going.
Learn more about Coloring Book Day here: http://www.coloringbookday.com/
And don't forget to call us if you're planning your own coloring book!