Here at Gorham Printing, we take special note of Veteran's Day. We have printed dozens of veterans' memoirs over the course of our time in business, and we believe it is some of the most important work we do. We'd like to take a moment to showcase a few examples in addition to thanking all our veterans for their service to our country.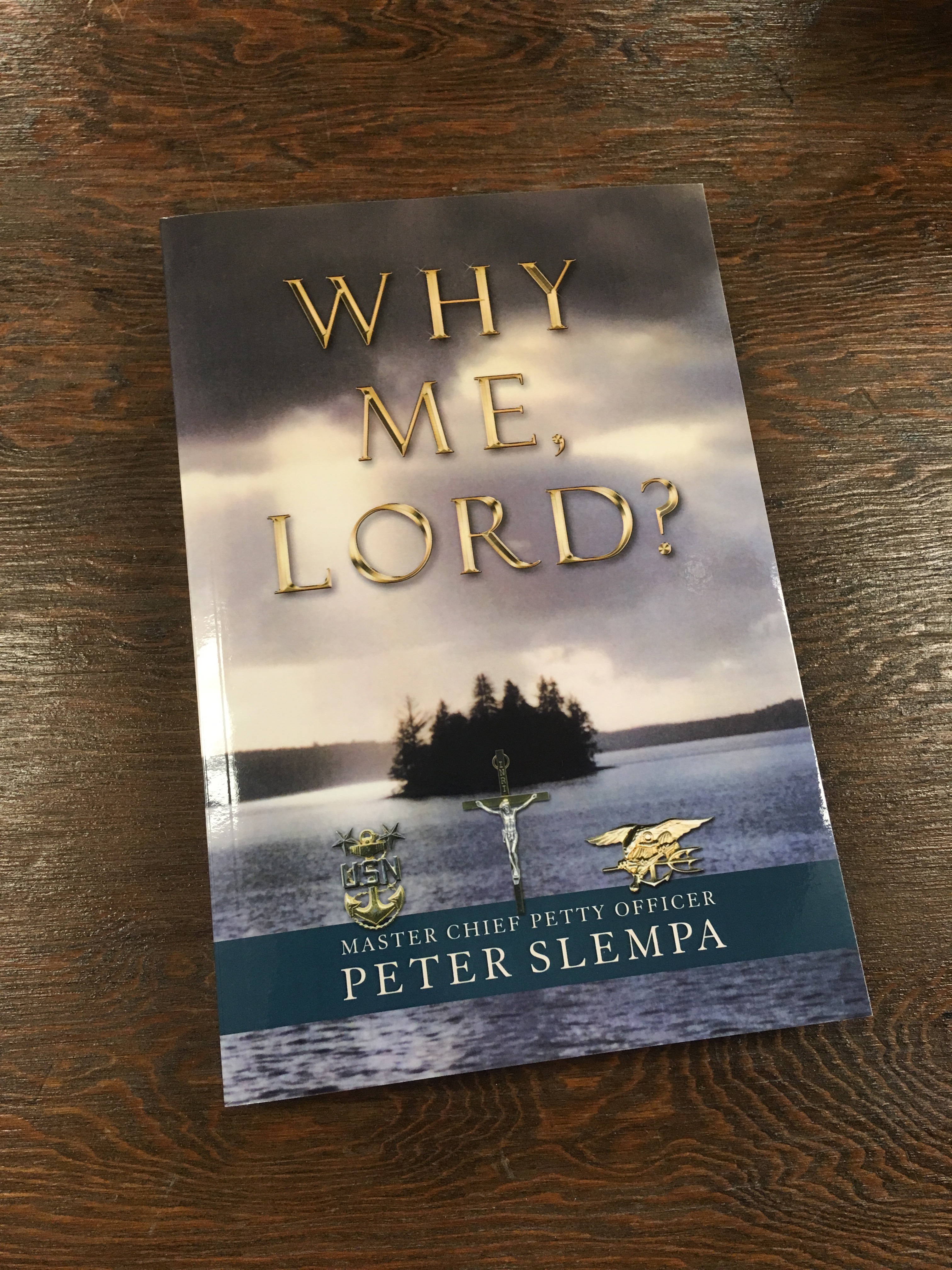 In 2014, retired Master Chief Petty Officer Peter Slempa brought his story to our shop with the help of local personal historian Julie MacDonald Zander. A Pennsylvania native, Pete Slempa served in the Navy aboard the USS Worcester CL-144 before qualifying for an underwater demolition team. He became a plank owner and first master chief of SEAL Team One, and served six tours in Vietnam. His memoir, Why Me, Lord? chronicles his life of service, including multiple near-death experiences. Earlier this year, we had the privilege of working with Officer Slempa again when he brought us his first novel, Ten Minus Nine Equals One Half.
Julie MacDonald Zander has had a hand in preserving the stories of dozens of veterans. She helped Lee Grimes tell the story of the founding of Lewis County's Veterans Memorial Museum, now captured in the pages of the hardcover book, The Miracle Museum. Mr. Grimes conceived of the veterans museum in 1995 after a spiritual encounter, and realized his call to gather and preserve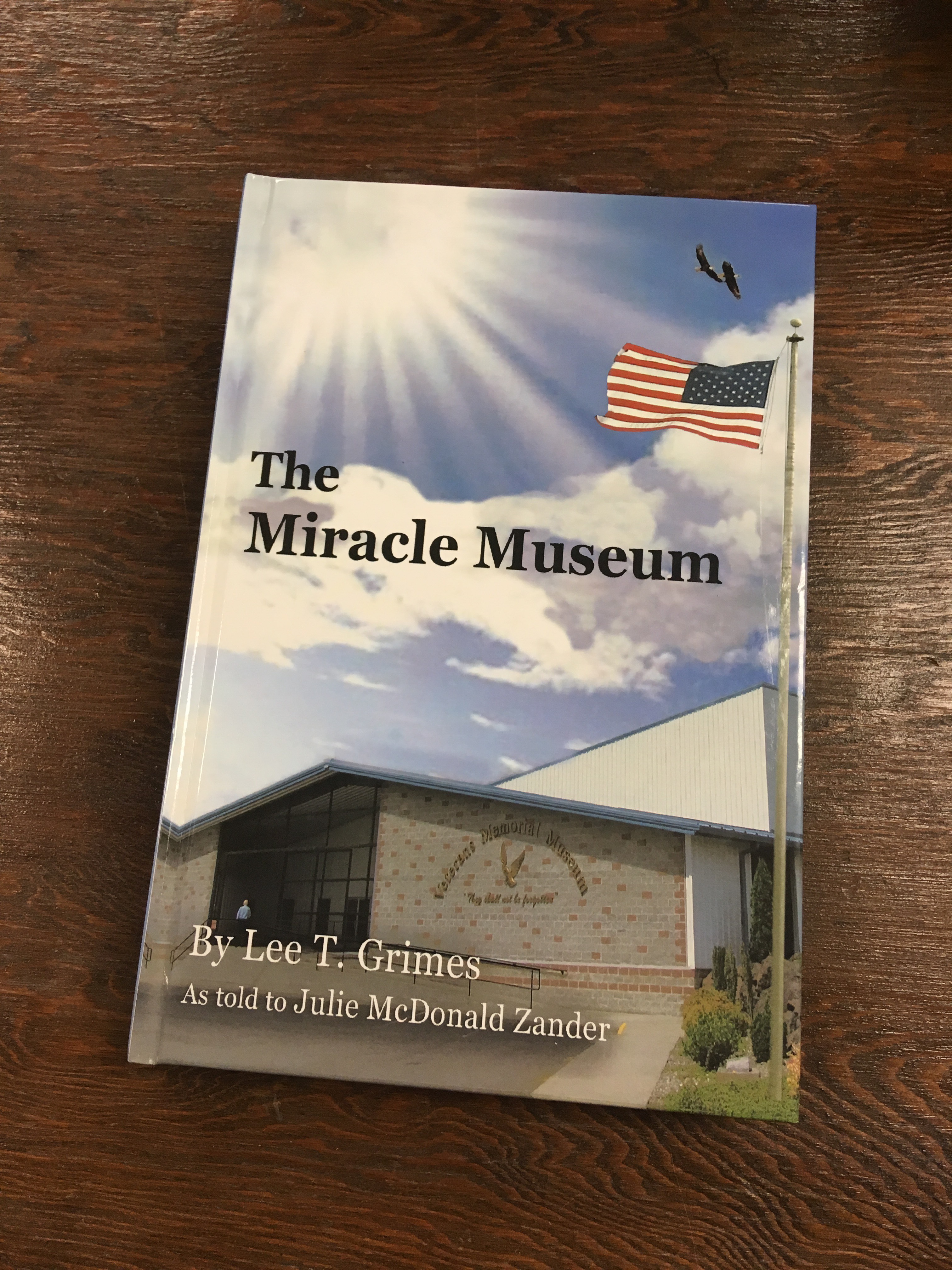 the stories of our veterans. The museum also serves as a community meeting space for local veterans to socialize, and seek support and healing. Copies of this book as well as Officer Slempa's titles are available for sale here. You can learn more about the museum on their website, http://www.veteransmuseum.org/.
Gathering and preserving the stories of our local veterans makes up a significant part of the work done by Legacy Washington, a project run by the Secretary of State's office just 30 minutes north of us in Olympia. Their big publication this fall was Korea 65: The Forgotten War Remembered. This 180-page 8×10" softcover commemorates the 65th anniversary of the "shaky armistice" that marked the end of the war on the Korean Peninsula that took the lives of 532 Washingtonians. John Hughes, Lori Larson, and several other members of the Secretary's office have done and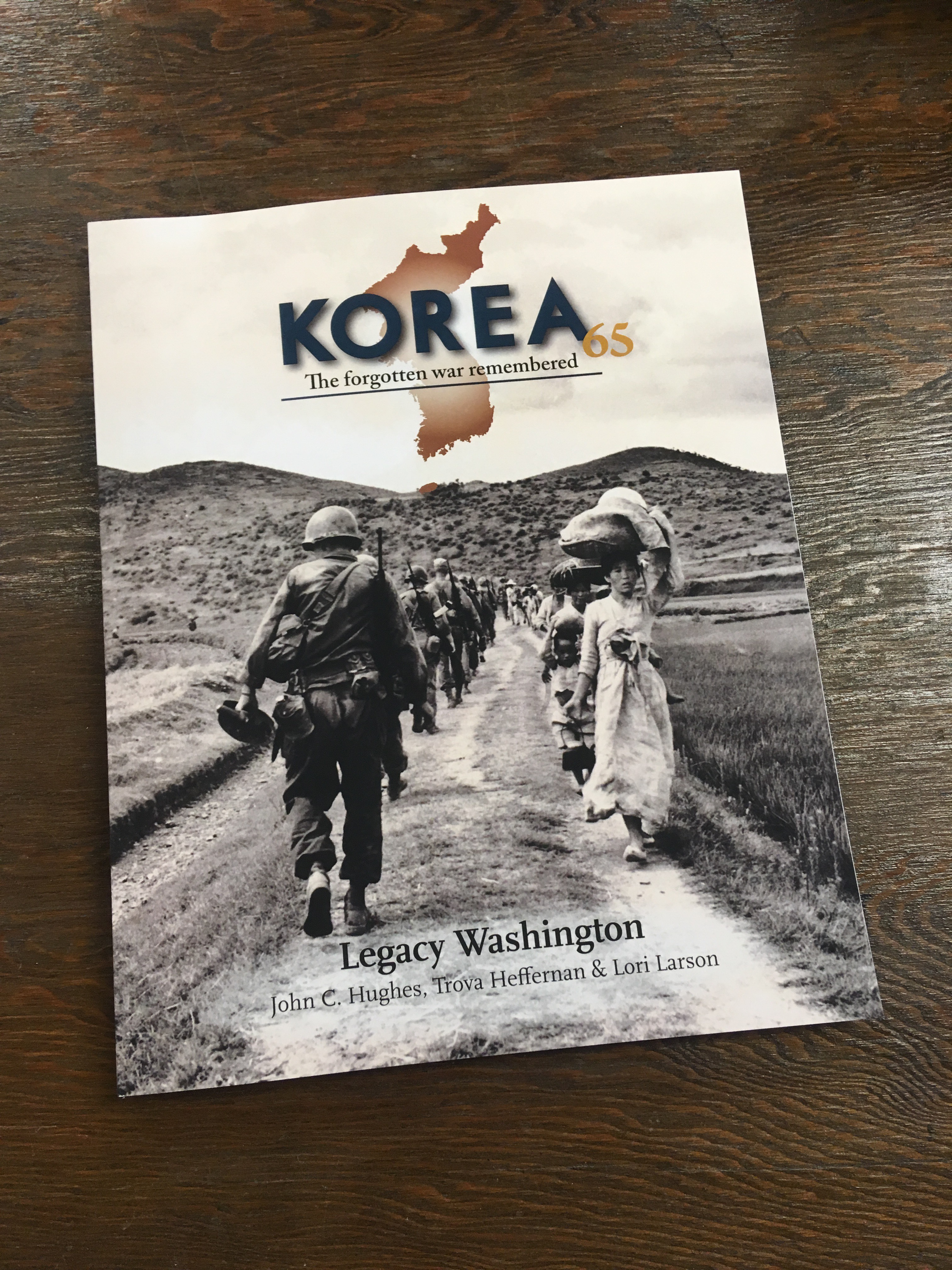 continue to do incredible work to make sure that our veteran's stories are not forgotten. You can buy copies of Korea 65 as well as Washington Remembers World War II (2016) in Legacy Washington's online bookstore.
We take a tremendous amount of pride in the work we do for veterans and the people who've committed themselves to preserving their legacies. We get to do this work year-round, and we always do it with gratitude, but today and tomorrow are special days set aside for deep reflection of and gratitude for the countrymen who have dedicated their lives to protecting our freedom.
From all the hearts at Gorham Printing, thank you.