Printing a book takes a lot of decisions. What will your cover look like? What font will your book be printed in? How will your characters escape their fate?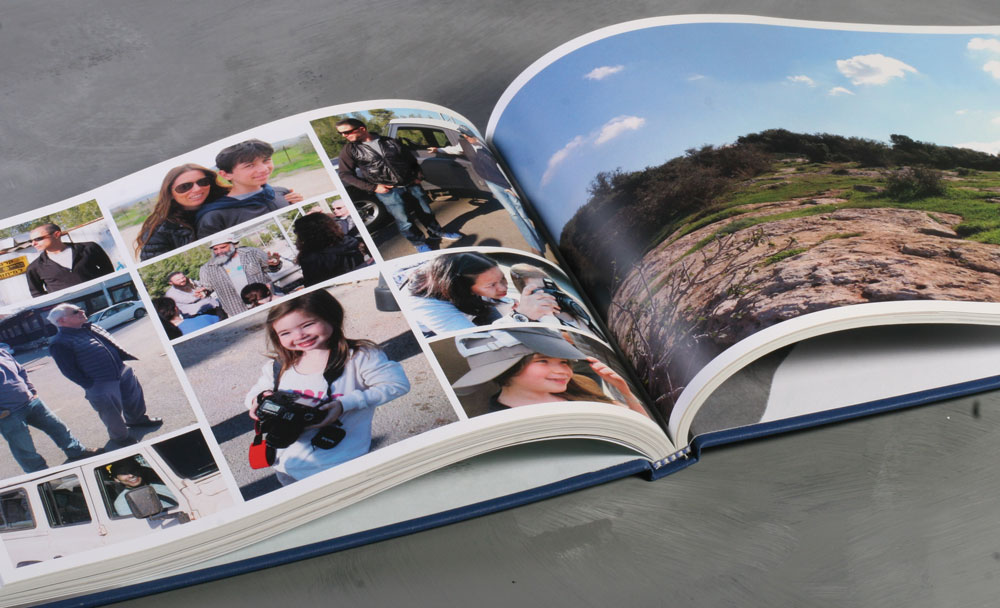 There is one question, however, that authors often forget to ask themselves until their book is ready to go into production: what SIZE will my book be?
Trim size affects not only the price of your book but also how your readers will perceive and handle your book. Your readers will have a preconceived notion of what kind of book they are about to read based on the page count and size.
What book sizes are best suited for my genre?
While book size is largely a matter of preference, below are some of the most common genre and book size pairings.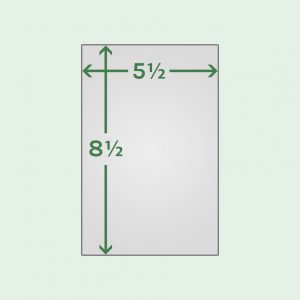 5.5 x 8.5" – Pocketbooks, Travel books, Novellas
If you intend your reader to travel with your book, 5.5 x 8.5" is a convenient size for readers to fit in a purse or briefcase. This is also a great size for books with shorter word counts, as it will increase your overall page count.
Genres that work great as 5.5 x 8.5" include business guides, thrillers/mysteries, self-help books and instruction guides.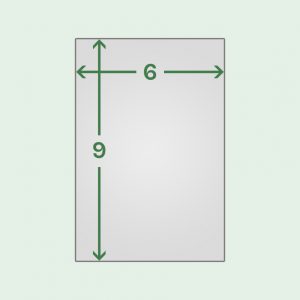 6 x 9" – Paperbacks, Novels, Anthologies

6 x 9" is one of the most traditional and well recognized trim sizes. This is your "standard" book size, great for paperbacks and softcover novels. It is also one of our most popular sizes, chosen by many first-time and independently published authors.
It would be hard to find a genre that doesn't work well as a 6 x 9". Popular choices include sci-fi, memoir, spiritual and both general fiction and non-fiction.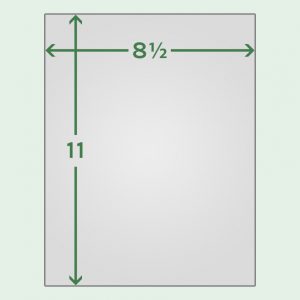 8.5 x 11" – Workbooks, Textbooks, Histories

If you have a book with a lot of content, 8.5 x 11" is a great size choice to reduce your page count. It also gives your pages a lot of room to show off charts, tables and photographs. Most document editors are also set up for 8.5 x 11", making this a convenient size when preparing your files for print.
Popular genres for 8.5 x 11" include school textbooks, ancestry books, family history books and picture books.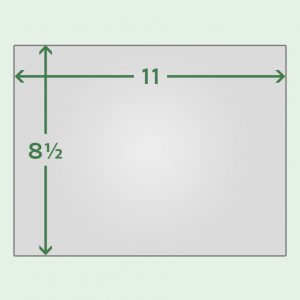 11 x 8.5" – Art books, Photo journals, Children's books.

If you're looking for a size that will help your book stand out, consider a landscape trim size. Landscape books are often intended to be put on display, such as coffee-table books. This size also works really well for books with multiple columns.
11 x 8.5" is a great choice for books that want to showcase their artwork, including children's books, photography books and artist portfolios.
How do these trim sizes affect my final cost?
Paper is commonly bought as what is known as a parent size. Two common parent sizes are 25 x 38" and 23 x 35".
For example, if your book is 5.5 x 8.5", it would likely be printed on stock that started as 23 x 35". If the book is 6 x 9", it was likely instead printed from a 25 x 38" parent size. These sizes give you the best cut out with the least amount of waste to still allow for finish trimming.
So what if your desired size is 6 x 8.5"? This would then mean your book would be printed from the 25 x 38" parent size, creating the possibility for additional charges for a non-standard size. This might not be the case if your book is printed on different equipment or if the bindery is able to adjust to a non-standard size without time loss.
Check with your book printer before you do the final page layout to find the most cost-effective approach for your book.
Check out these other helpful self-publishing guides for how to pick the size of your book: