Books are heavy and we need to get them to you when they're finished. If you don't live near enough to pick up your books at our shop, you have two primary options for shipping. We can mail your books via UPS Ground or USPS Media Mail.
Free Shipping
Free shipping to one location is available for orders of 100 books or more. If your order qualifies for free shipping, you will see this on your invoice. The shipping method of free shipping is USPS Media Mail, UPS Ground or UPS Freight (TForce Freight) depending on your order details and your location.
Some free shipping methods may not be available to all locations or orders. Free shipping is available only within the fifty states of United States of America. Free shipping cannot be combined with any other promotions including referral program promotion, discounts, etc.
How Much Does it Cost to Ship Books?
If you're curious about the cost of shipping your print order, you can use our Quote Generator. Shipping estimations are displayed towards the end of the process once you have selected all of your book's specs. You will need to create an account to see shipping estimations.
If your order is more than thirteen boxes, we will coordinate with you to schedule a freight delivery.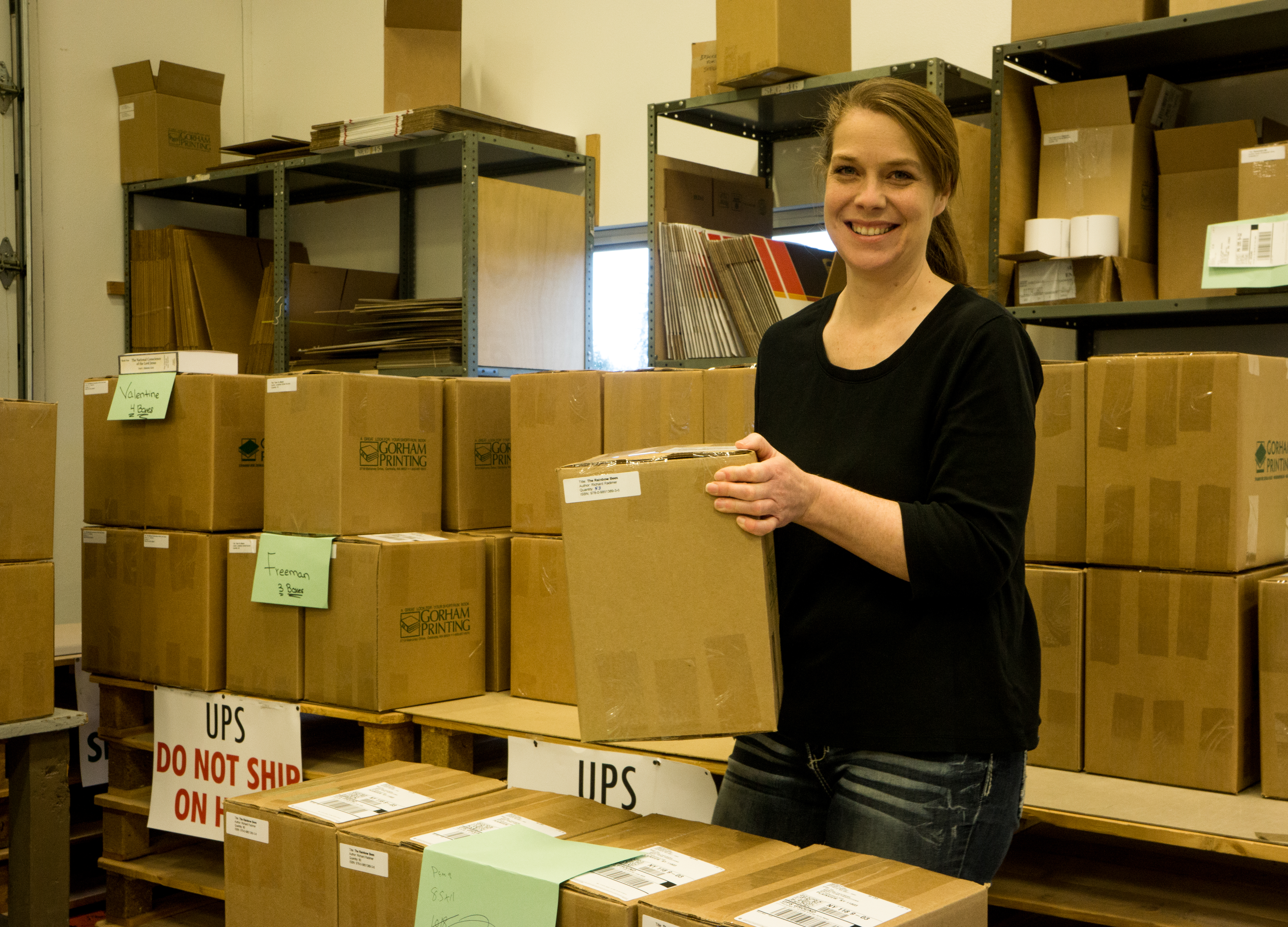 What about Split Shipments?
We're happy to split shipments of books to different addresses. Quotes can only be submitted with one shipping address, but if you contact us after placing your order, we will work with you to coordinate multiple shipping destinations.
Remember, delayed shipping information will slow your order. Submit your special shipping instructions as close to the beginning of your order as possible to ensure prompt production times.
How Long Does it Take to Ship My Books?
Don't forget to account for shipping from Washington State to your location when you're thinking about the time table for your book's production, especially if you need your books for a special event.
Most UPS Ground shipments take between 1-7 business days. Most Media Mail shipments take between 2-15 business days. If you need your books in a hurry, we also offer a 2nd Day Air shipping option that guarantees your book shipment within 1-2 business days.
Notes on Shipping
Be sure to submit accurate, valid addresses on your order. We enter the information we have, and if that information is inaccurate, re-routing during transit can incur additional shipping costs.
Be sure to include a physical address in your shipping information. Our shipping services cannot deliver finished books to PO Boxes.