Welcome to Gorham Printing! We are a highly-versatile short run book printer located halfway between Portland and Seattle. We work with self-publishing authors, independent publishers, universities, historians, artists, and many other types of clients all over the country. For nearly 40 years, we've been known for our outstanding print and binding quality and our top-shelf customer service.
We want to make sure your experience with us is as enjoyable as possible. To help make that a reality for all of our customers, our staff has compiled a set of insider tips and tricks so you and your project can prepare for smooth passage from prepress through production. Check out the links to the helpful articles below for more details.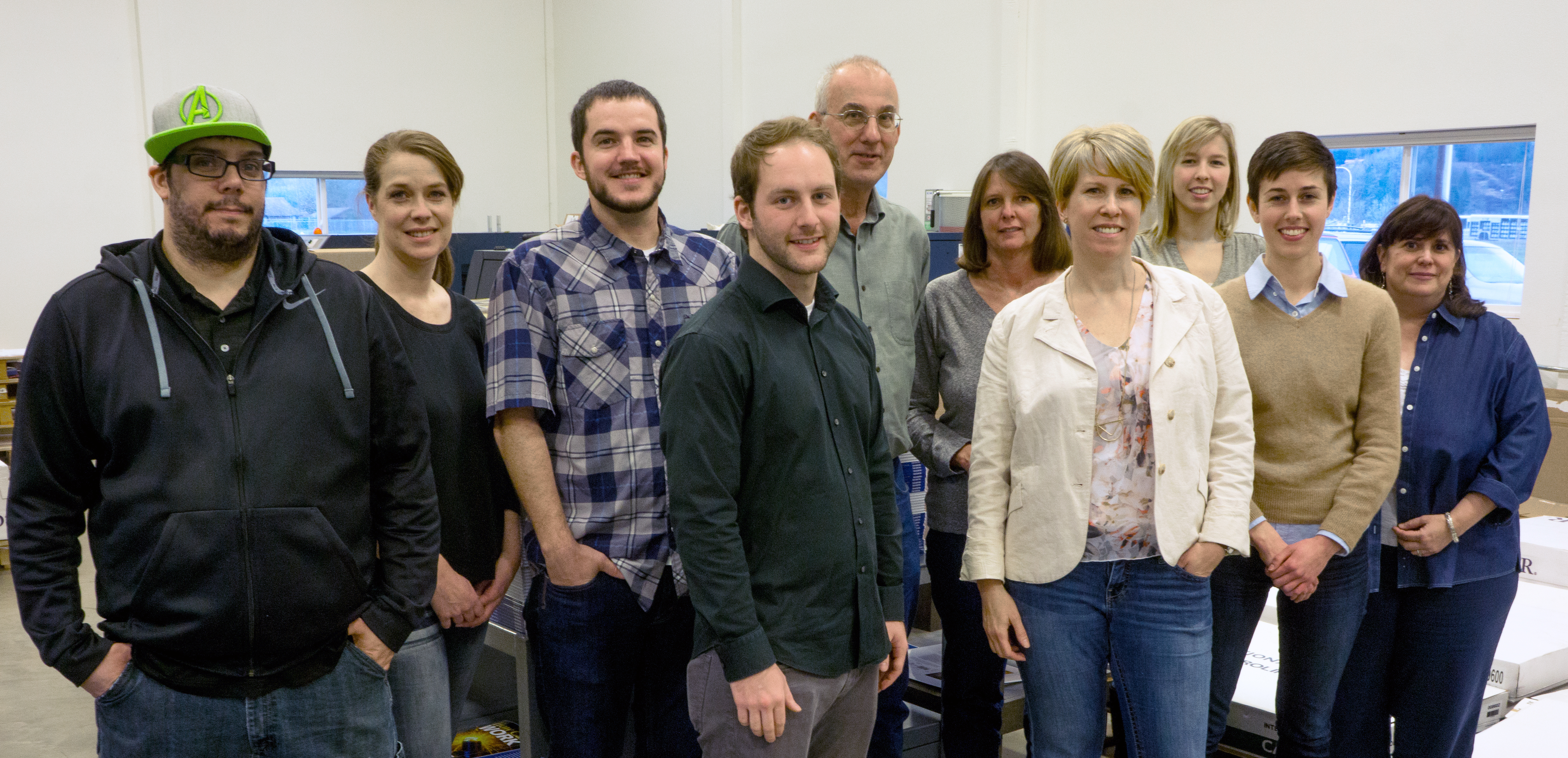 Getting Ready for Print-Ready PDF Orders
Preparing Your Content for Design Services
Special thanks to David S. Bailey for the photographs around the shop!