If you are not sure how to get your content into a print-ready state, we offer both cover and interior book design services! We asked our design team for some tips on how to make sure your experience in our design department is enjoyable from start to finish.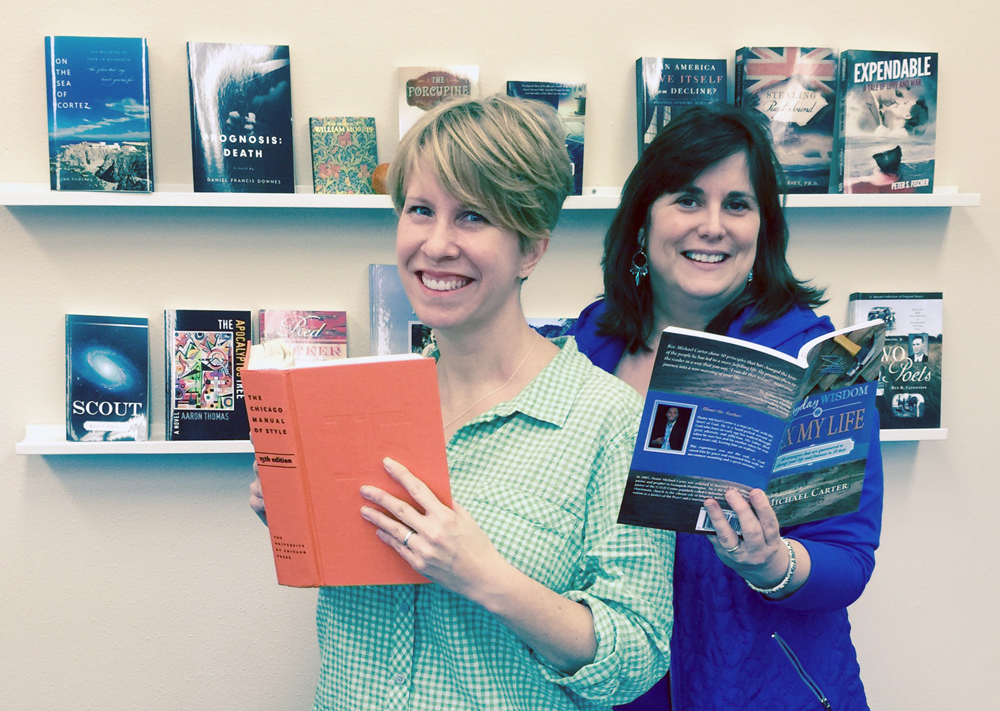 What We Need to Begin
Edited, word-processed manuscript in a single .doc file
Image files (.tif or .jpg) labeled to correspond with markers in the text indicating desired placement
Back cover copy, ISBN, blurbs or author photo if applicable
A .tif or .jpg, 300 dpi image for Assisted Cover Design orders
Text
The majority of the books we design are text-based, mostly prose, but poetry too. Submit your manuscript in a single document file. Microsoft Word and Pages are both common programs used to create this file. We will flow your text into Adobe InDesign and set it to the trim size of the book you want to print, bearing in mind your pre-discussed preferences and industry standards.
Images
Many of the books we design include photographs, art, and other visual supplements. Images for design orders should supplied in their raw files (.tif or .jpg, minimum 300 dpi). We also offer professional scanning services for hard copy photographs and other documents. See our Service Rates for pricing.
Cover Design
Have an image that you would love to see on your book cover but not sure how to do it? Our Standard Cover Design service is perfect for you. Our designers will transform content into a beautiful, professionally-made cover. Utilizing years of design experience, our designers will combine your photos, images and content using font treatments to create a one-of-a-kind cover that is sure to grab your readers' attentions.
Standard Cover Design service is $299 and includes one cover concept with preview before proof.
If you have only a concept in mind for your cover, consider our Deluxe Design Service. At this level, our designers will utilize the extent of their design experience to craft a design that will compete with books from the large publishing houses. If you're creating a keepsake for your family, you will have a book that can be passed down from generation to generation—we can even colorize your great grandfather's image to make a stunning cover!
Deluxe Cover Design service is $599 and includes up to two cover concepts and a one-on-one design consultation.
Clean copy saves you money!
We like to remind all of our design clients to make sure they edit any text submitted to Gorham Printing multiple times, very closely before you send it. Because we are not a publishing company, we do not modify your content in any way as we sculpt it into book form.
Any editorial changes you find in your first proof are made by your designer at the standard design rate of $92 per hour. The fewer changes you find to make in the text, the lower you can keep your design costs, and your overall cost per book.