A retired ordained United Methodist clergyman and Cowlitz Tribal Elder, Roy Wilson has written more than 30 books, many printed by Gorham Printing. His role as a spiritual leader gives him a special insight into both Native and Western spirituality. His special-interest books encompass tribal history, language and Medicine Wheel wisdom. Roy has recently completed Bear Raven longhouse, a retreat and spiritual center for Native and non-Native people to join together and study Native American spiritual teachings.
We had the privilege of chatting with Roy in the shop one day when he stopped by to pick up an order of books.
Gorham Printing: When did you start writing about history?
Roy Wilson: I started writing history back in the early 1980s, thirty to forty years ago, when nobody had written a history on the Cowlitz tribe. I did what I call a simple 'dateline history.' It was a little booklet of only twenty-eight pages. It started off 1806 and then simply the statement, "Lewis and Clark land at the mouth of the Cowlitz river," nothing more. Nothing about it. It was twenty-eight pages of just a date and a line of a few words.
That was my first start [writing history] but I was very busy at that time. I was still pastoring. I was on the Washington State Governor's advisory council. I had two national offices in the Indian world. One year I made 62 cross country flights. It was a nightmare. I was living out of a suitcase. I didn't have any time to write and so I'd just write little short things. I wrote a number of little booklets until I retired. I started taking those booklets and using them as a table of contents to write larger books. The twenty-eight page dateline history in the early 80s became a 243 page book on the history of the tribe in the 90s.
GP: How did you find Gorham Printing?
RW: It was a woman from up on Bainbridge Island who had followed my Indian teachings for a long time and she had a book printed by Gorham. And she had copies of my books and she sent me an email. She said I'm going to be down in Centralia in a few days to get my book that's being printed. Sure would like to see you too! So I came up and met her here while she was getting her and books. Up until then I was having my books printed in Ohio. Prices were basically the same. The difference was shipping cost! I just pick up my books at Gorham now.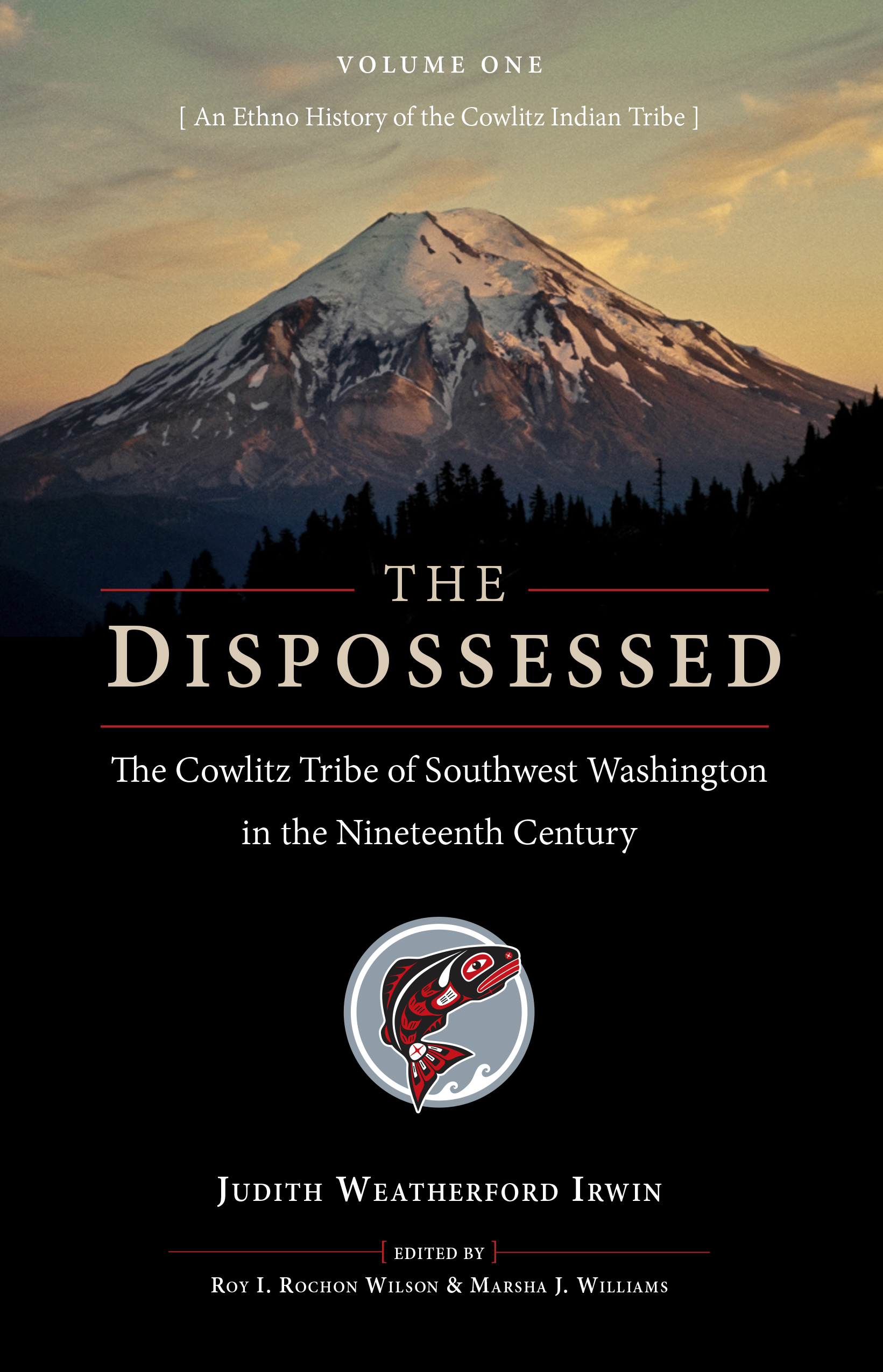 GP: What are your thoughts on the purpose of preserving history, particularly in book form?
RW: Several different comments. One. History repeats itself. Quote-unquote. We are creating history with our actions today. Maybe we can do a better job of it if we study what's happened in the past. History is important to create the dynamics of a powerful future.
The next thing is that we need to realize that history needs to be looked at from many different points of view. I recall an article that quoted, "There is no existing accurate historical record in existence." Each writer has written history from their vantage point, their point of view.
I gave a lot of thought to that. It makes writing history more important because I need to look at the history of that event through as many different eyes as I can to come up with what might have really happened. The Indian history that's taught in our schools and our universities is all written from the white man's perspective. So it's important for me to write it from an Indian's point of view. What really happens when the Indian dies? There are several Indian historians now who've done this and I have copies of some of their works. It's just a totally different story.
It's important we see all the different views and then make up our own mind about what we think really happened.
To learn more about Roy Wilson's work, or to order a copy of his book, visit his website: http://sundancemedicinewheel.com/