Leaves are changing, rain is falling, and we're all padding our commute times to account for school bus backups on the country roads that lead to our shop. There is always plenty to do this time of year, especially because we are a popular option for educators who need textbooks.
We've been especially excited about a new partnership with the American College of Healthcare Sciences (ACHS) in Portland, Oregon. ACHS is a world-renowned holistic health institution whose "graduates include military veterans, product formulators, massage therapists, clinical aromatherapists, wellness coaches, midwives, master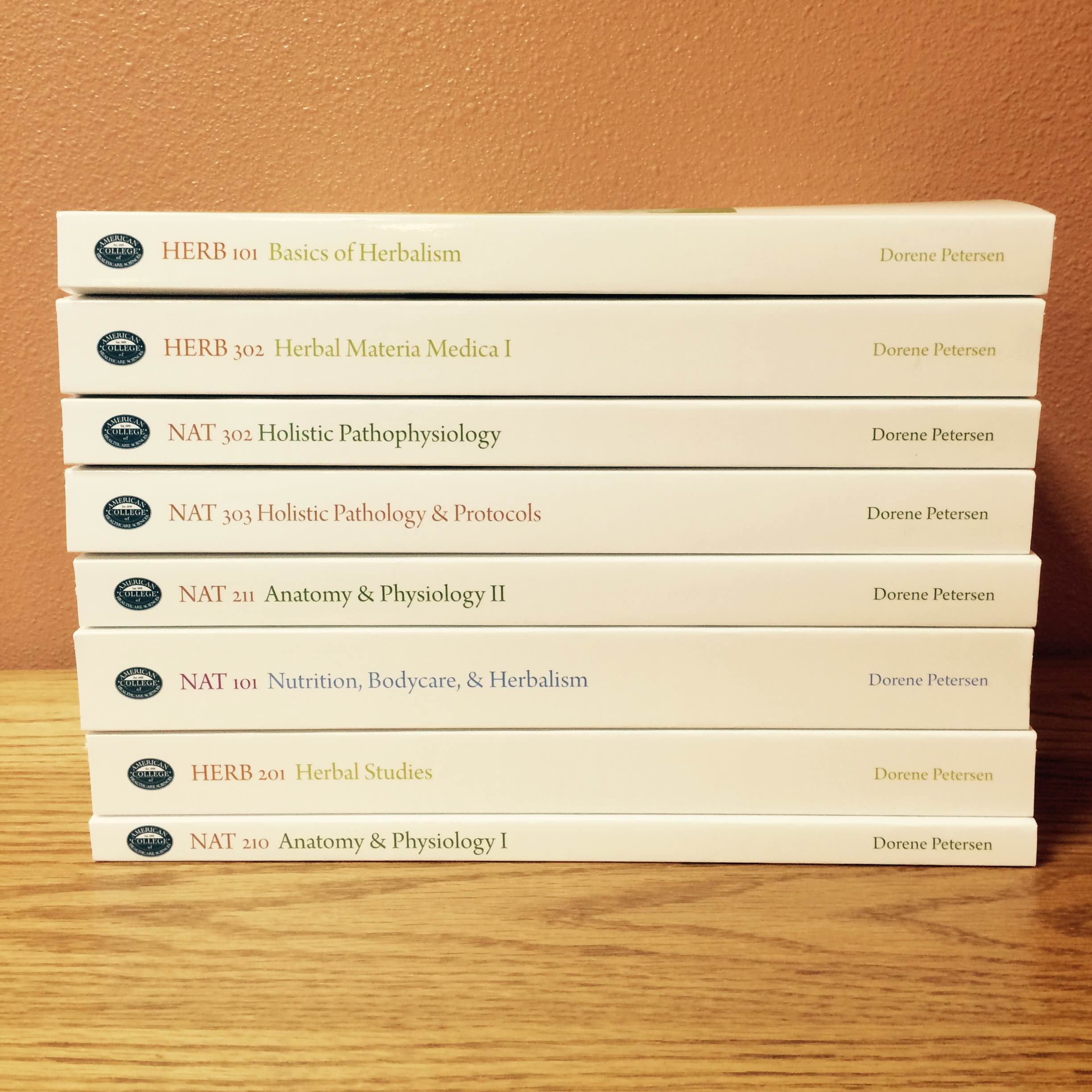 herbalists, medical doctors, and nutritionists, to name a few." They are a Certified B Corporation "with a commitment to supporting local business, sustainability and the communities [they] serve."
ACHS chose us to be their book printer not only because we are a family-owned business within 100 miles of their campus, but because we offer Rainforest Alliance Certified stocks and recycle 100% of the byproduct from both our paper processing and our printer waste. Most of their textbooks have beautiful full-color interiors that really pop on our presses. Our standard stocks and lamination are exactly what they need for durable yet affordable textbooks for their students.
With runs as few as 25, we're a great option if your textbooks contain material that needs to be updated annually or every term. If you are an educator or a representative of an academic institution with a need for custom-printed textbooks, let us quote your project!
To learn more about the American College of Healthcare Sciences, visit www.achs.edu.