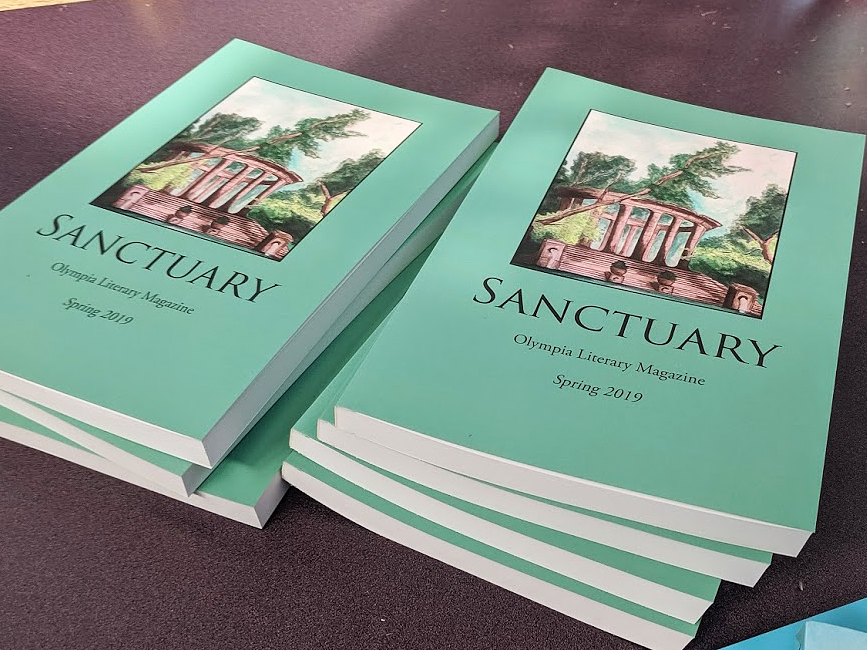 In the early hours of Friday morning, students crowded the Olympia High School library to share pizza and celebrate the unveiling of the 2019 literary magazine, Sanctuary. Featuring over 100 pieces of original prose, poetry and artwork, Sanctuary celebrates the talent and craftsmanship of Olympia's young artists.
The unveiling concludes the year-long efforts of the school's student-led literary club. To accomplish their task, club members were divided into groups, each charged with a different facet of the publishing process, including fundraising, layout and design. This year's editors faced the particularly difficult task of narrowing down over 500 submissions.
Club presidents Emily Hoppe and Maisy Maclay kicked off the event by inviting students to read excerpts from their work. Readers took turns in front of the room, showcasing the magazine's electric range of subject matters and styles.
"The name Sanctuary represents what we want the book to be for students," said co-president Emily Hoppe. "We want the magazine to be a safe space for students to express themselves."
The magazine not only serves as a creative outlet for students but also offers real-world industry experience. Several club members expressed hopes of applying the editing and design skills they learned while working on the magazine towards their portfolios and future careers.
"What makes this year's magazine special is that I didn't have to do anything," said Carolyn Gilman, an OHS English teacher who serves as the magazine's advisor. "The students really did everything, from editing to design to judging the submissions."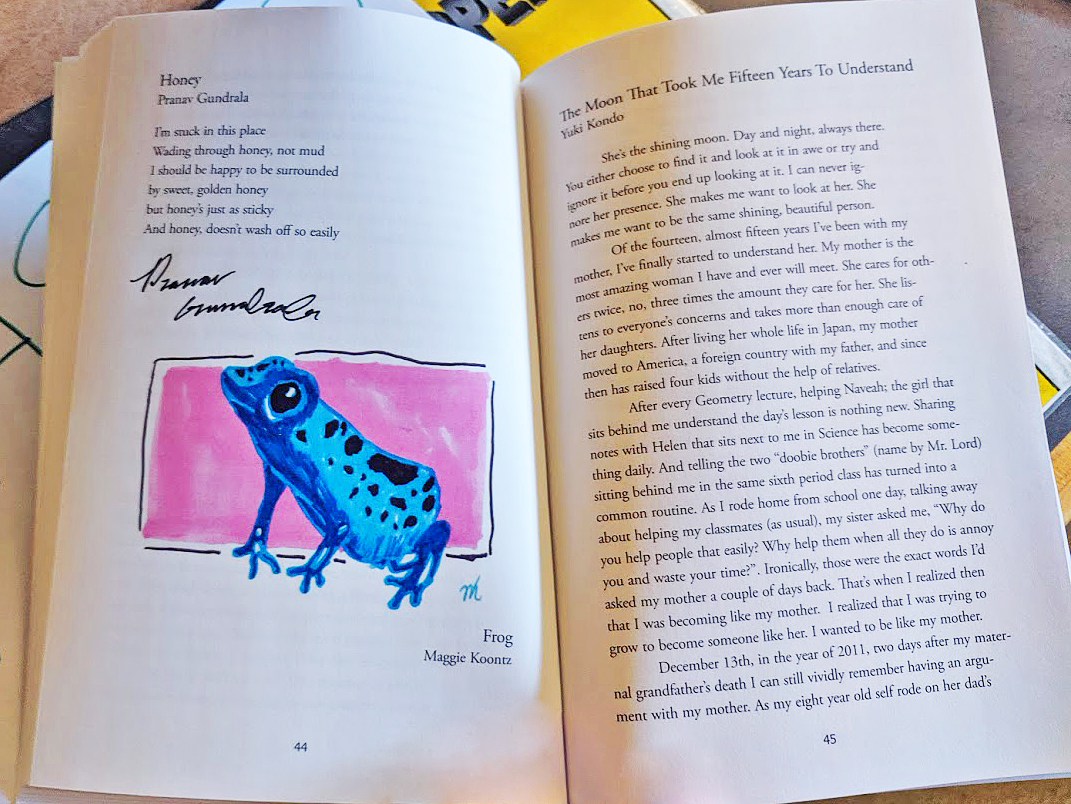 Local book printer, Gorham Printing, helped sponsor the publication by donating 100 free copies towards the magazine's 250 print run. As part of the publication process, students were invited to tour Gorham Printing's print shop to learn more about the equipment and procedures used to print the magazine.
Free copies of Sanctuary were distributed to students who had their work featured in the magazine. Additional copies are set to go on sale for $10 at local bookstores and the school's annual craft fair. Those interested in purchasing a copy can also do so via email by contacting: olyliterarymagazine@gmail.com.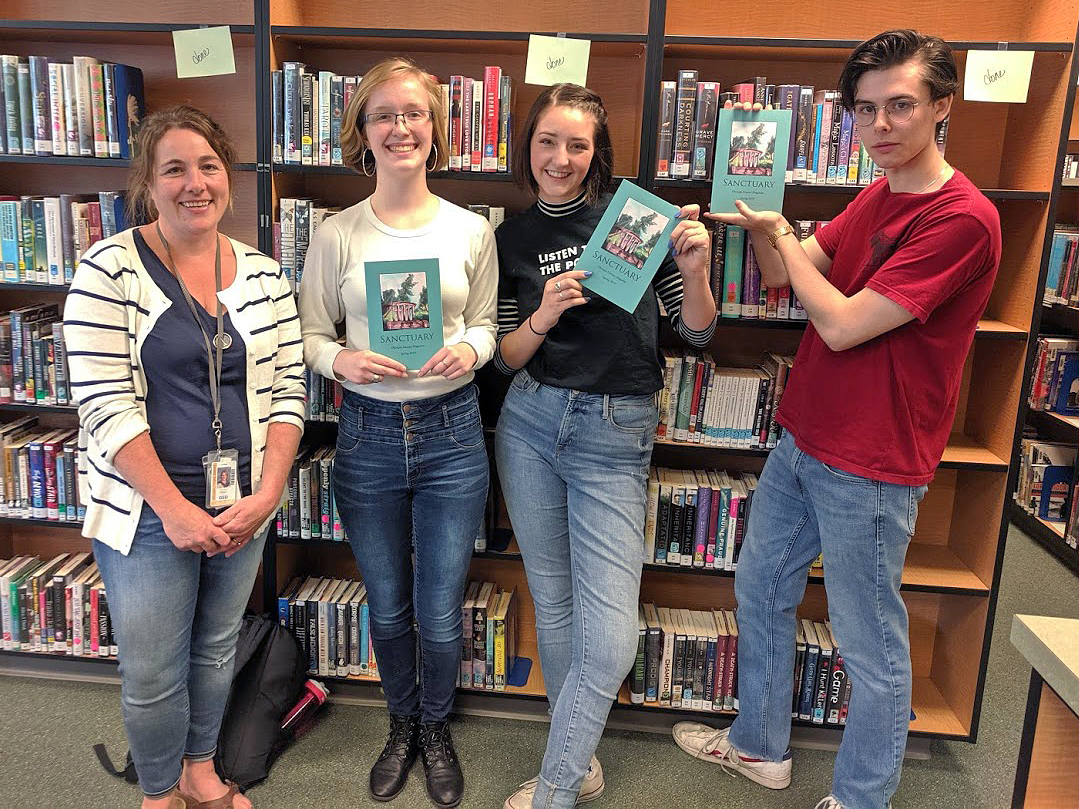 The day concluded with books being exchanged for signatures. It was a bittersweet moment for co-presidents Emily Hoppe and Maisy Maclay, who are both set to graduate at the end of this year. Together they hope to pass their knowledge and experience to next year's editing team, ensuring that the magazine's tradition will continue for years to come.