Centralia, WA – Check out the new Instant Quote generator at Gorham Printing's website for short-run book printing needs. Answering the requests over the years for a more automated system, a person can now easily create a quote, order a run of printed books and pay their deposit with a credit card any time around the clock.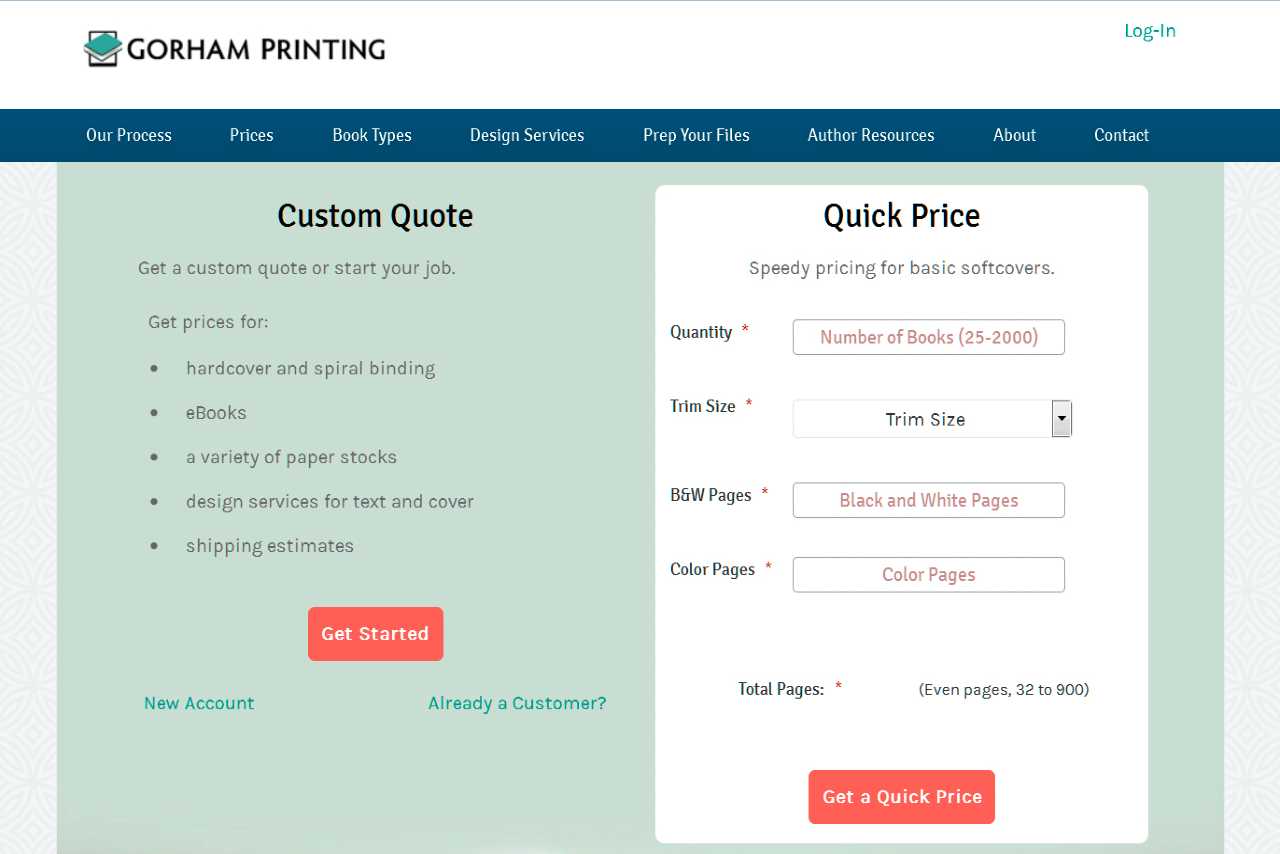 By creating a personal account and the new Instant Quote will quickly show current pricing for any type of binding, page count or quantity right online. Color interior pages? Not a problem. Need more opaque text stock? The list of stock choices available pops up during the quote process. Rather have matte film lamination than standard gloss film lamination? Just click the appropriate choice.
Don't forget Gorham Printing's Page and Screen division. With the new Instant Quote, pricing a combination package of printed books and eBook files is available online. When Gorham Printing's quality design staff layout your text and cover, the combination package is a great deal for any author. By using Gorham Printing's design services, quality output in the printed books and on an eReader is assured.
Need to order reprints? Once an order has been completed with the new system, it's easy to view past jobs and select the title needed. Pay the half-down deposit with a credit card and the job goes right into the production schedule.
No matter how exciting and easy this new system, Gorham's quality customer service is still available during regular office hours, 8 to 4:30 pm Pacific time, Monday through Friday. The new system is not replacing customer service, but enhancing the opportunity for customers to place an order anywhere, anytime through the Gorham Printing website.