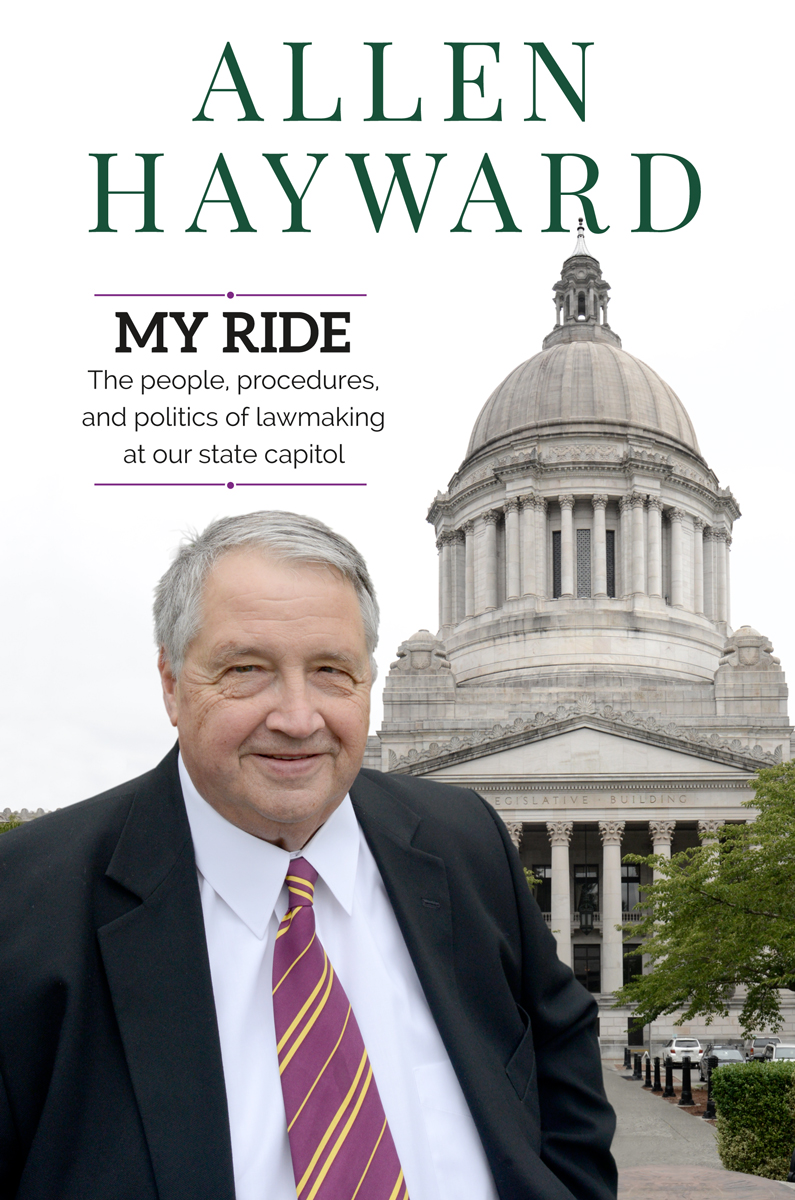 One of the more delightful aspects of being a short-run book printer in western Washington is the variety of local authors and celebrities who come through our doors. More recently we had the illustrious Allen Hayward, who according to his website worked "primarily with House Republicans as senior legal counsel … involved in many of the legal and political maneuvers of the last three decades."
Not only did Mr. Hayward come in with an impressive manuscript under his arm, but brought along a unique entourage of his editors and cohorts, Derwyn "Chris" Christensen and Bill Engelhardt. When these three men walked through our doors, the energy level in the office definitely rose. Dynamic and enthusiastic, the trio worked with our art director, Kathy Campbell, for text layout and cover design comprising of thirty-four years working in Olympia, Washington.
The resulting tome, My Ride: The people, procedures and politics of lawmaking at our state capitol is an excellent example of our design and printing services. Mr. Hayward has taken an assertive approach in getting the word out about his new memoir, his website is simple yet informative with easy links to purchase a copy.
Congratulations, Mr. Hayward, here's to successful sales.