At Gorham Printing, you have options when it comes to the paper we print your book on. We have eight different interior stocks to choose from and three different cover stocks.
Which combination of cover and text stock is right for your book? We asked our production crew to weigh in on our paper selection to help you decide.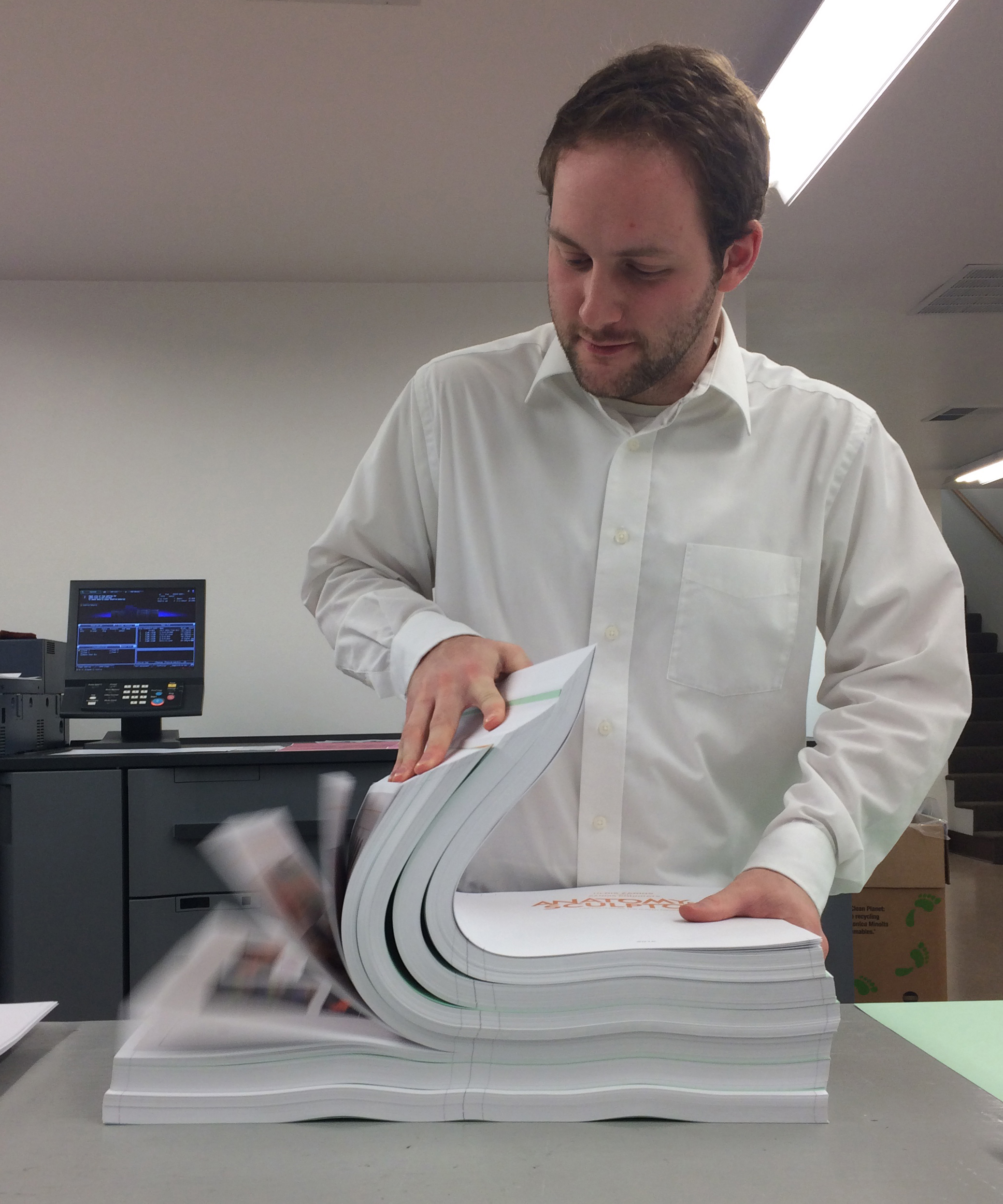 Interior Paper
50lb white Lynx opaque is best suited for thick books (600+ pages) in order to conserve spine width. Text books and manuals are often printed on this stock.
We purchase 60lb white Lynx opaque in volumes that make it our most cost-effective stock. The majority of the books we print are on this paper.
70lb white Lynx opaque is a slightly sturdier and more opaque. It's often used in books with lots of color to avoid issues with sheet transparency.
80lb white Lynx opaque is the sturdiest and most opaque stock we offer. This stock is best for color books and books with low page counts that are image-heavy.
60lb and 70lb Cougar natural are "warm white" stocks most often used in historical books and novels.
80lb white Titan dull is a coated stock and is most often selected for use in hardcover "coffee table"-style books. Titan is optimal for displaying high resolution images.
80lb white Titan gloss is perhaps our classiest interior stock. The gloss coating will make your high-resolution images pop.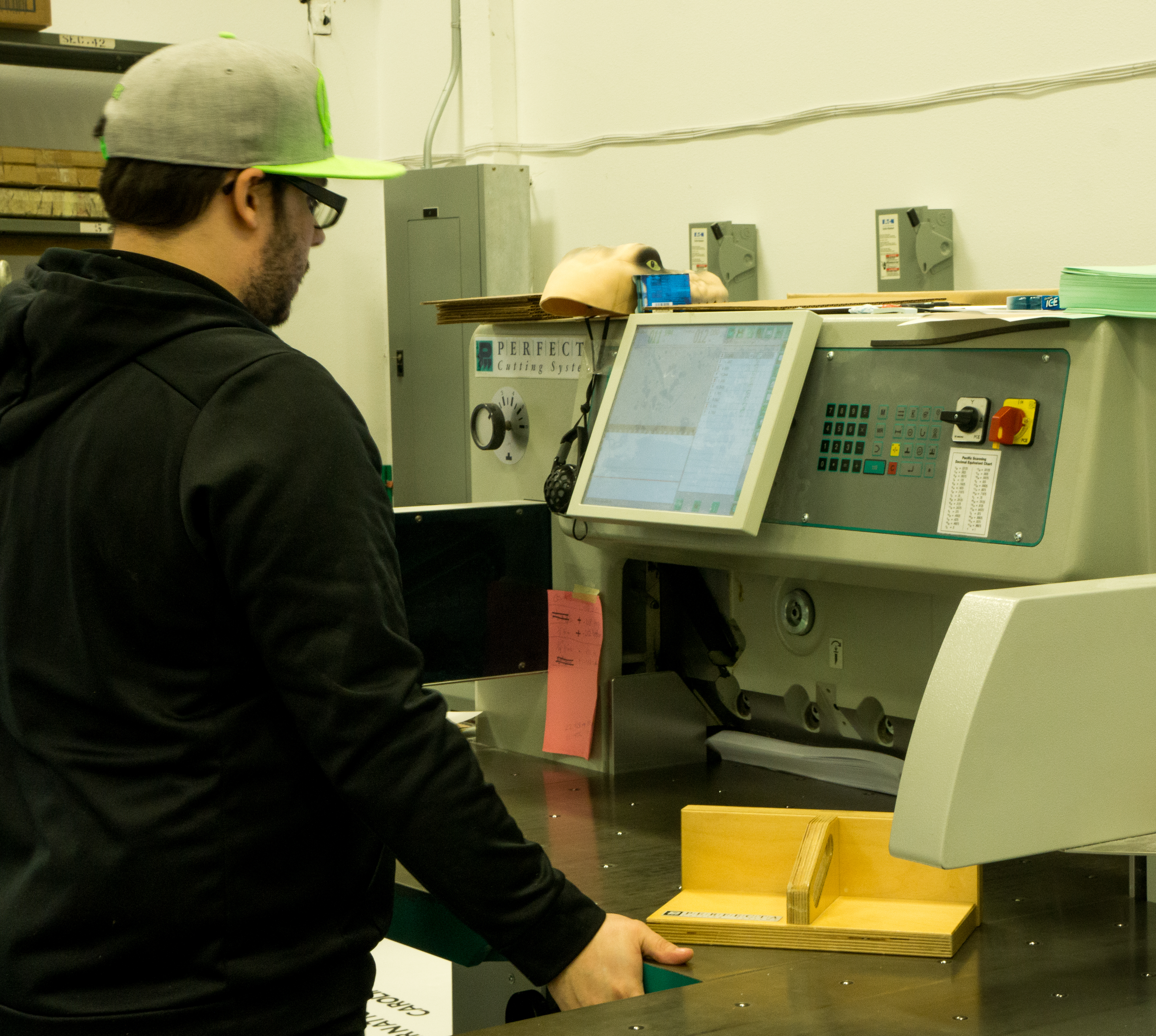 Cover Paper
12pt white C1S is our heaviest, most durable, and most popular cover stock. Like the 60lb white Lynx, it is the cover stock we purchase in large volumes so we can offer it at the lowest price possible. "C1S" stands for "coated on one side." We print your cover on the coated side, then finish with a gloss or matte film lamination.
Our 11pt white Lynx opaque cover stock is a more delicate and pliable cover stock for use with white interior stocks.
If you choose a warm white interior stock, you may want to consider our 11pt Cougar natural cover stock if you'd like the inside of your cover and your pages to be the same tone of white
Ultimately, you paper selection is up to you. We compiled these recommendations based on what we've seen customers gravitate toward in the past. We know you have your own vision for your book, and we're here with options to make that vision a reality.
Request a copy of our complimentary paper sample packet if you'd like to evaluate our stocks first-hand before you make your choice. Just send a request to info@gorhamprinting.com.