Congratulations! If you are reading this, it likely means you are starting, in the process of, or finished writing a book. Whether you are a brand-new writer looking to print your first book or an experienced author looking to do your 57th book, here are a few things to help you find the right print options for you!
There are three main types of printing to choose from when publishing your own book. These options include:
We will walk you through comparing these questions with each printing option for publishing your book.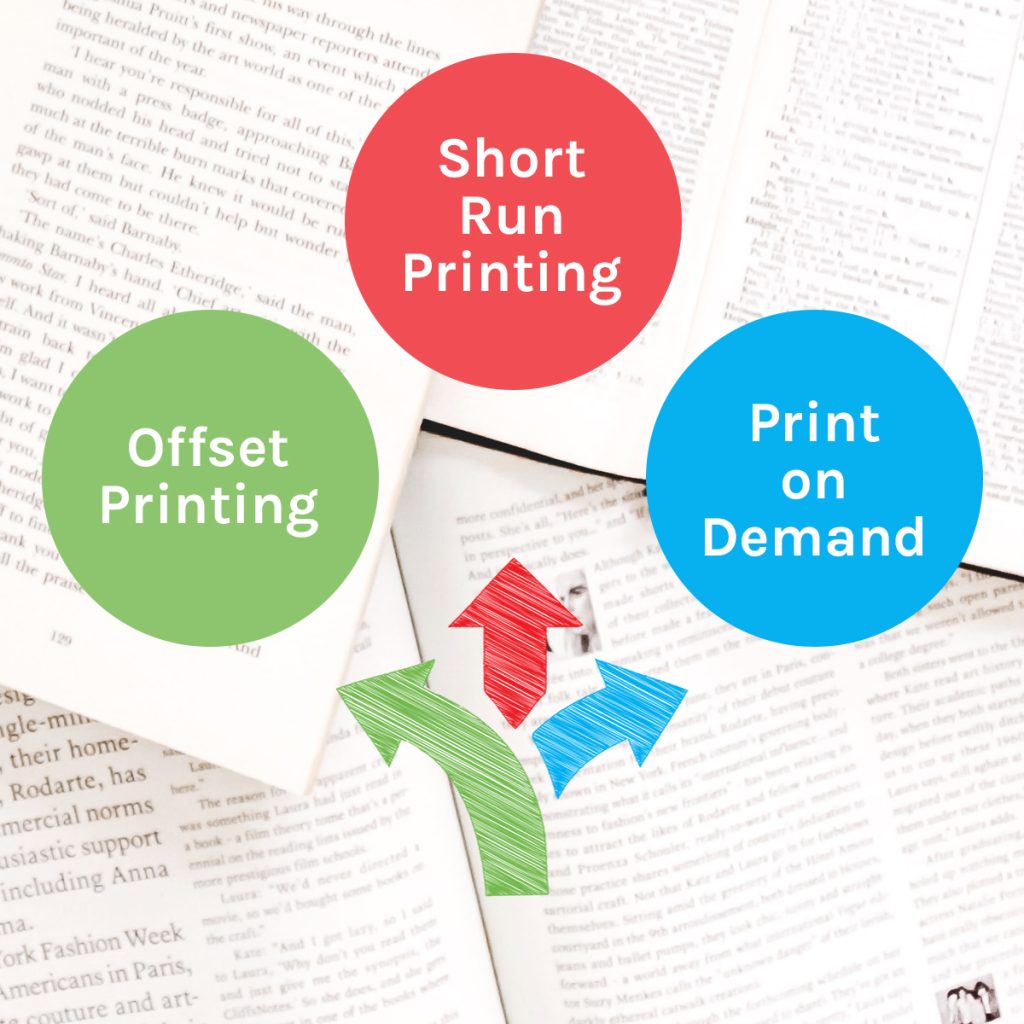 The Best Printing Options When Self-Publishing
1. Print-On-Demand (POD) Book Printing
Print-on-demand (POD) is a relatively new method of book printing. Until someone buys the book, it is not actually printed. When a print-on-demand book is purchased, a series of automated procedures are set into motion. The book is printed, bound, and cut all on one printer without anyone having to look at it which means very little labor
Most POD printers are part of a distribution center as well. You may know names such as Amazon (or KDP), Lightning Source, and similar book publishing and printing services that will list your book on their site, print the books, mail the book to the customer who purchased it, and then send you a percentage of the proceeds. The percentage the POD printer takes can be quite high. It can be up to 70-80% of the book's selling price.
Print-on-Demand Options
When it comes to customizing your book, POD printing can be quite limited. Because they are usually using only a few machines, sizing, paper, and features are usually set to a certain standardized size and type.
Print-On-Demand Pricing
POD can be quite affordable since the setup costs are usually all done automatically online and no material is actually used until a book is sold. However, the POD printer will require a very high percentage of the profits to go to them (up to 70-80%).
2. Offset Book Printing
Offset book printing is what you might think when it comes to printing a book because it is a more traditional method. Very large presses, inks, paper on large rolls, big warehouses, etc. This method is great for printing large runs of 10,000+. It has a much higher setup cost per run but once it starts printing, it can be quite cost effective. The production time can be much longer than short-run book printing or POD and depending on if it is in the USA or overseas (many are), you will want to count for shipping and time as well.
Offset Book Printing Options
Depending on your quantity and if you are staying within the USA or going overseas, there can be quite a few options including custom cover features but can be limited when it comes to interior papers since they must come in rolls. However if you are printing 100,000+ books all at once, there option for purchasing paper specifically for you can increase.
Offset Book Printing Prices
The cost per book may be lowest you can find depending on the amount you print, however the upfront investment for 10,000+ books may be high. Even if the books are $2 each, at 10,000 copies you would be looking at a $20,000 investment + shipping + storage + distribution costs.
3. Short-Run Book Printing
Short run book printing is a method of printing books that in short-runs of 25 – 5000 books usually. It is a sweet spot between POD printing and offset printing. Many short run book printing such as Gorham Printing, which is the premium book printer in the northwest, prints using sheet-fed, toner-based digital printers. The books are reviewed at each stage of the pre-production and production process by craftsmen to make sure the books are turning out at top quality.
Using digital printers and improving efficiency methods, the setup costs for printing can be in a reasonable range that makes the per book price for authors and self-publishers easy to sell without the hassle of storing 1000+ books in their garage. The short-run book printing method reduces your need for storage and has faster turn-around time than offset printing. On average, softcover books can print and be ready to ship within the USA in 5-15 business days.
(PRO TIP: Read our past article on The Differences of Short Run, Print-on-demand, and Offset Printing!)
Options with Short-run Book Printing
With short-run book printing you have more customizable options just depending on what your budget is. Unique sizing, cover finishes, paper choices, and even cover materials! You get the chance to talk to a real person and discuss what options are best for your vision and your wallet.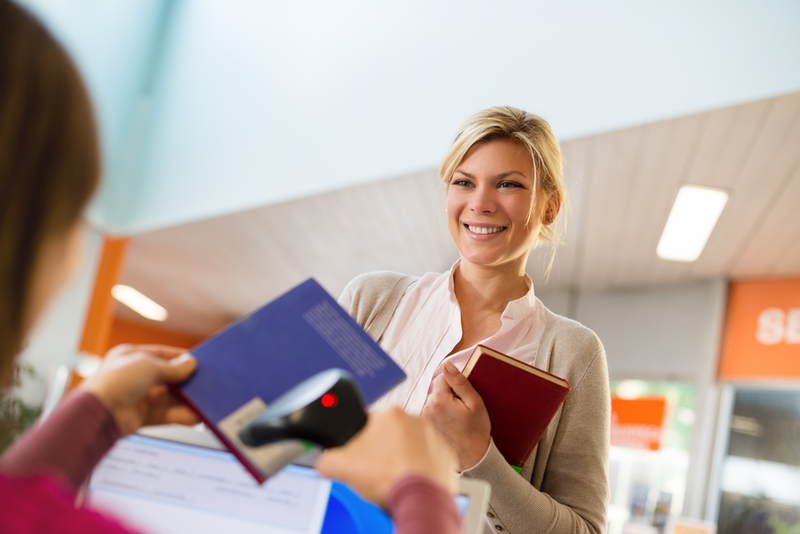 Pricing with Short-run Book Printing
As we mentioned earlier, short-run is a sweet spot between offset and POD printing. You may be paying for the costs up front for printing the books but unlike POD, ALL the profits go to you when selling. The setup costs can be affordable and no need for storage. To get an exact quote instantly check out Short-run Book Printing Pricing or Ballpark Pricing for Book Printing.
Which Book Printing Method is Right for You?
Well it all depends on how you want to sell your book and how many books you are looking to print. Our team at Gorham Printing are ready to talk to you about your next book project and help you find the right path that fits you!
Email or Call us and talk to Jordyn or Ashleigh today! Info@gorhamprinting.com or 360-623-1323.