What paper should I use for the interior of my book?
With the amount of time it takes to write, edit and perfect a book, it's easy to understand why paper stock is a commonly overlooked aspect of book making. In addition to pricing, paper stock plays an important role in how a reader approaches your book.
The best way to understand paper stock is to divide it into categories. In this blog, we'll be looking at the paper stocks commonly used by industry book printers for interior pages.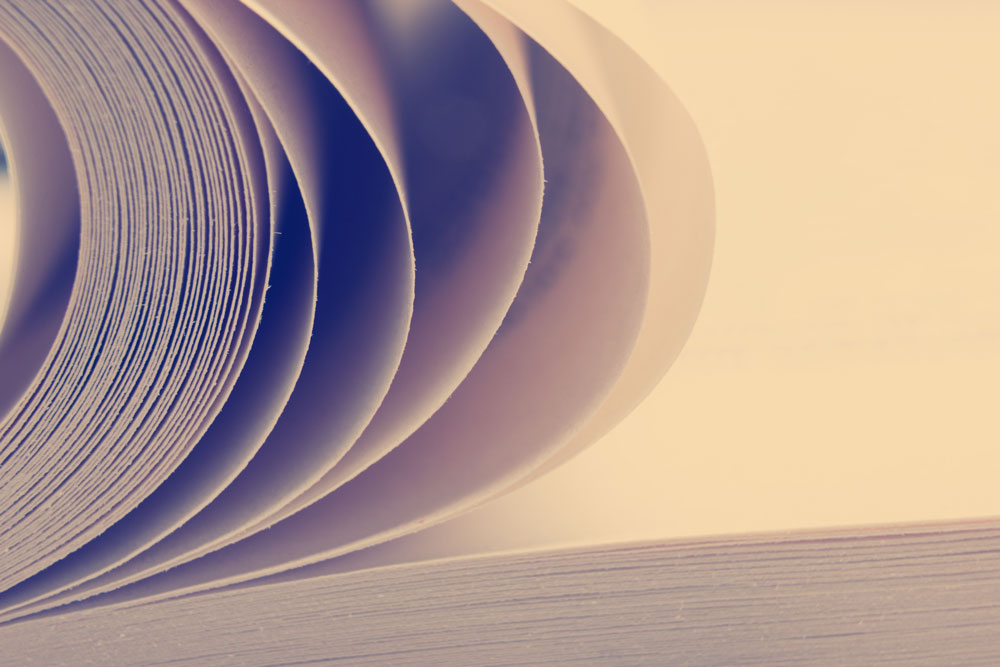 Coated Paper vs. Uncoated Paper
One of the first choices authors are faced with when choosing a paper stock is coated versus uncoated. As the name suggests, coated paper is paper that has been coated with a mixture of materials or a polymer. With toner-based printers, the image quality of coated and uncoated paper is virtually the same.
Depending on the type of coating, coated paper can take on a number of textures and finishes but in most cases will have a less porous, waxier surface than standard, uncoated paper. Common finishes include:
Dull: Also known silk, dull coating is a non-reflective finish that gives your pages a softer look and feel.
Glossy: This reflective coating can add a level of pop to images in color, making it a great option for art or photography books.
However, coated paper also has its drawbacks. Coated paper does not adhere well to the standard adhesive used in softcover book binding. A somewhat more expensive PUR adhesive option must be used. The weight of the book can also become a factor. Typically, using a coated sheet will add about 30% to the overall weight of the book making it more expensive to ship as well as slightly more awkward in the reader's hands  Additionally, coated paper's somewhat reflective surface makes it both difficult to write on and hard to read in harsh lighting due to glare.
Uncoated paper, on the other hand, is the popular choice for softcovers (paperbacks) and most text-based books, such as novels, textbooks and journals. This option imparts a more traditional look and feel to your pages. Uncoated paper typically offers a wide range of textures and colors to choose from and is the best option if you intend readers to write or make notes in your book.
White Paper vs. Natural Paper
Many people assume that paper is naturally white; however, this is not the case. The wood pulp commonly used to make paper undergoes a bleaching process, which determines the color and brightness of the paper. Brightness refers to amount of incident light reflected from paper under normal lighting conditions.
Most printers will offer both white and natural uncoated paper options. Also known as "warm white," natural paper is a minimally bleached paper type that appears cream in color. This is a great choice for authors wanting to convey a softer or historical feeling with their books.
Alternatively, the color of white paper can be compared to that of the copy paper used by most home printers. This paper color provides the most contrast for black/white text, making it a popular color choice for most books today.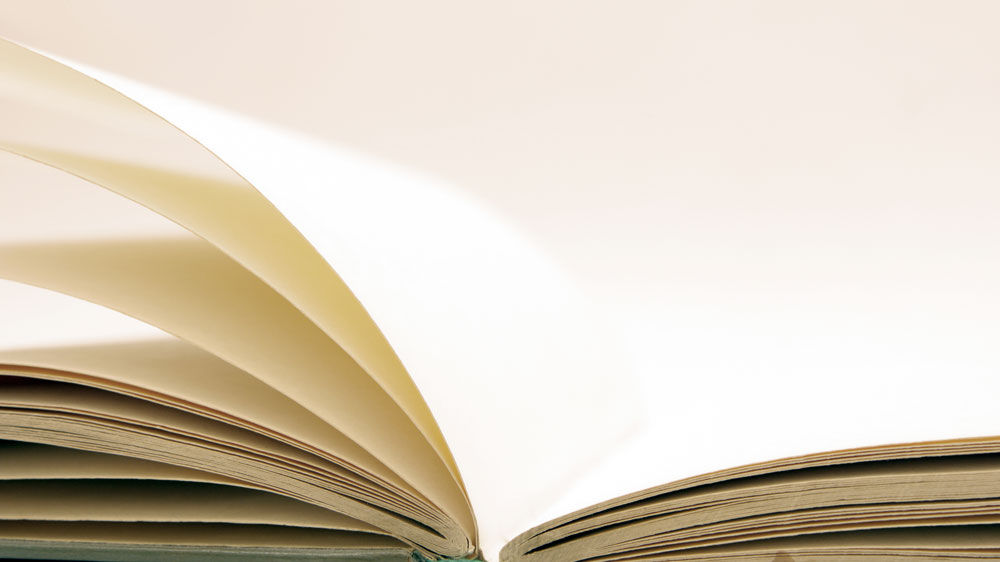 Choosing Your Paper Weight
For the purposes of book printing, uncoated paper is typically offered in weights between 50lb and 80lb. For reference, 50lb uncoated paper can be compared to the weight of standard 20lb bond copy paper used at home. Deciding the best paper weight for your book depends on a number of factors:
50lb Uncoated: At the lowest weight, 50lb uncoated paper is the best option for conserving spine width and thickness. This weight is commonly used in textbooks, manuals or books with ~600+ pages.
60lb Uncoated: This weight is the most popular paper stock choice and often considered the "sweet spot" for most books. 60lb paper is strong enough to protect your book and flexible enough to be held comfortably for long periods at a time.
70lb Uncoated: Being slightly more opaque than traditional stock, 70lb paper helps prevent your book's content from being seen through your pages. This is especially useful for books with a lot of color images.
80lb Uncoated: Typically the thickest option available, this sturdy weight paper should be considered for image-heavy books with low page counts, such as photography and art books. However, books using this weight will be slightly stiffer and more difficult to hold open.
Coated paper is usually offered in 80lb or 100lb options. As with uncoated paper, the best choice is determined by the intended purpose of the book. Lower weights offer higher flexibility and reduced thickness. Higher weights increase both your pages' opacity and durability.
Other Considerations
In addition to the above qualities, you may also want to consider:
Sourcing: More and more book authors are looking for printers that use responsibly sourced paper. Consider choosing a paper stock that is either Forest Stewardship Council (FSC) Certified, Sustainable Forestry Initiative (SFI) Certified, or Rainforest Alliance Certified.
Acid-free: In the past, the acidic qualities of the wood pulp used to make paper caused pages to naturally yellow and deteriorate over time. Today's paper is in most cases acid-free due to a shift in the fillers used in the paper making process. Average paper grade has a life expectancy of 500 years. Higher grades of acid-free paper, sometimes known as archival quality paper, have a life expectancy of 1000 years. Paper at this level will often be made from acid-free cotton pulp.
Knowing more about paper types allows authors to be creative with their choices. Take a few minutes to explore the custom options available in our quote generator to see styles and pricing for your next book.
Contact us to request a free paper sample booklet