From the heft of the paper to the exact shade of the toner, a book is made up of a thousand tiny details. Sometimes it can be difficult to assemble these pieces in your head when envisioning the final product. That's where the proof comes in.
What is a book proof?
A book proof is a preview of your book. It's the best way of knowing what a book is going to look like before a full order of books arrives on your doorstep. Proofs put you in the driver's seat of your book printing experience; they allow you to see a preview of the book and make any changes necessary before production begins. 
Often times with book printers, you'll have the choice between an online proof and a printed proof. An online proof will include two PDFs: one of your cover and one of your interior. They look similar to this: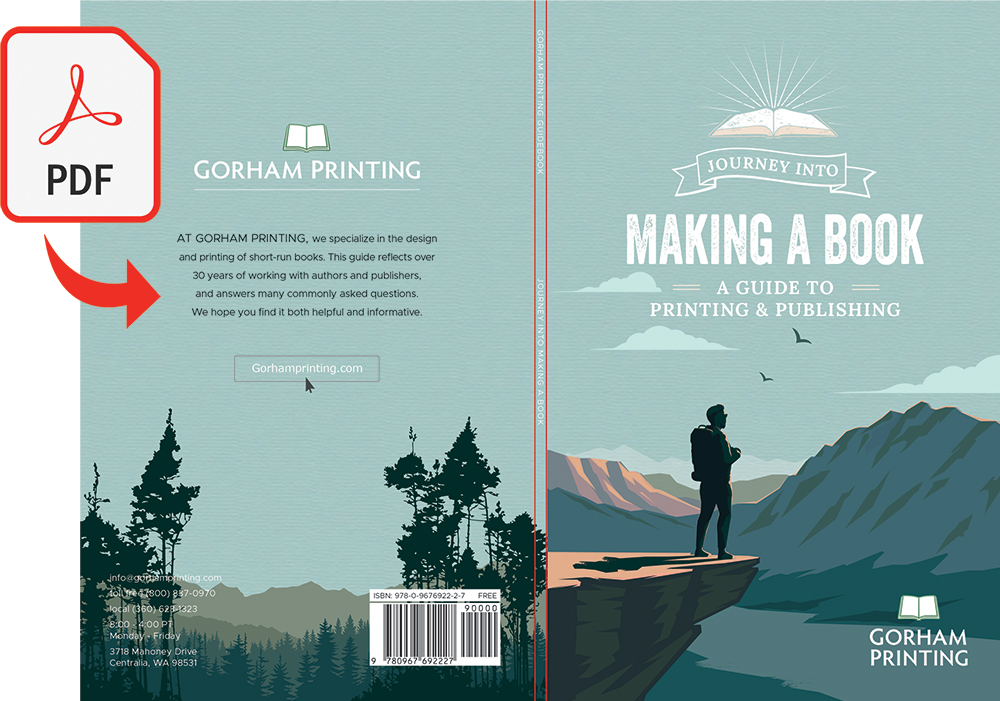 A printed proof is a physical copy of your book mailed to you via USPS Priority Mail. Printed proofs are unbound, hand-trimmed, and unlaminated. But otherwise, a printed proof will be an exact copy of your final book. It will be the same size, use the same paper, and show the same colors as the finished product. This allows you to see the cover and interior without waiting for the entire binding process to take place.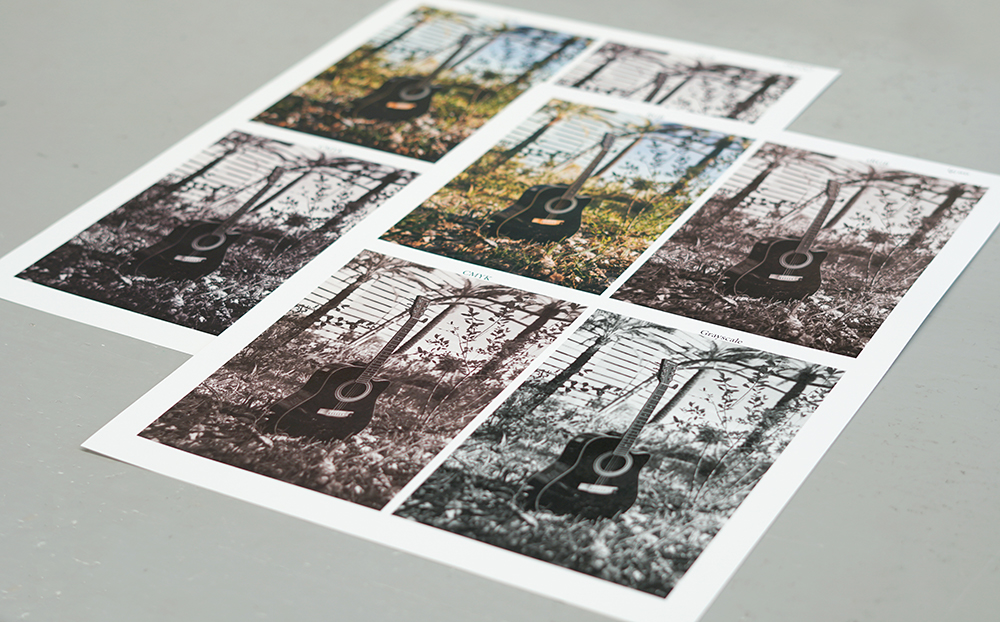 What should I do with a book proof?
Check your content thoroughly. Look for small things like spelling and grammar, and big things like alignment and spacing. Ask yourself, "Is this how I want my book to print?" If there's anything that makes you say "no," the proofing stage is the best time to fix that.
When should I get an online proof?
1. When time is of the essence
Online proofs are sent via email, so if you're trying to get your books fast, an online proof is the way to go. This is a great option if you're on a deadline. Printed proofs are sent via USPS, and take anywhere from 2-5 business days to arrive, depending on your location, while an online proof can be in your inbox by the end of the day.
2. When you want to keep costs low
If you're working on a second printing, or you're printing the next in a series, an online proof can be a great way to keep costs low while confirming content. When you've already decided on things like paper stock and trim size, a free online proof will let you do a double check and get your book into production fast.
3. When you're making content changes
No matter how many times I read my work, I always end up finding missing commas. If you only need to make content changes like fixing typos, punctuation, or adjusting the copy, an online proof is a great way to confirm that your changes are made and your book is ready to print.
When should I get a printed proof?
1. When color is critical
Color displays differently on your computer than it does on the printed page, or even on your home printer. If you're printing a book with a lot of images, or if you're trying to match colors in your book to branded colors, you want a printed proof.
2. When you're printing a book for the first time
Small margins can look fine on a PDF, but when seen in print, you might think they look cramped. Printed proofs are the best way to catch issues that aren't as clear on a computer screen. If you're printing a book for the first time, a printed proof is a good insurance policy against the kind of things that will make you say, "How did I not see this?"
3. When you haven't printed in a long time
Color variation is inevitable with digital printing, and as technology grows and changes, you might notice color shifts. If you haven't printed your book in several years, it's likely to be printed on a different machine, which will print your book with more accuracy. This is a good time to see how your book is going to print, and make any adjustments needed.
What proof is right for me?
Think about what's more important to you to see during the proofing stage. If you're concerned about formatting, a printed proof might be best. If you know the formatting is perfect and want to make sure that the most recent round of copy edits are in place, an online proof will do the trick. If you're still not sure what kind of proof to get, give us a call and tell us about your book. We'll help you pick the proof that's right for you!
If you've printed a book before, what kind of things would you recommend first time authors check on their proofs? Check out our past blog on The Ultimate Guide to Book Printing Proofs!