The three-day Memorial Day weekend is almost here and one thing on my to-do list (above working on my sequel romantic comedy) in my other spare time was to pick up two sweet bundles of fluff I was adopting from a woman in Vancouver, Washington. Two brothers (toy Pomeranians) born April 3 would be old enough to leave home and start a new adventure in Olympia. Best laid plans and circumstances change, of course. It came to be that the pups could be delivered Wednesday night.
Guess who I brought to the shop? That's right, Brugh and Bouncer are spending these days at Gorham Printing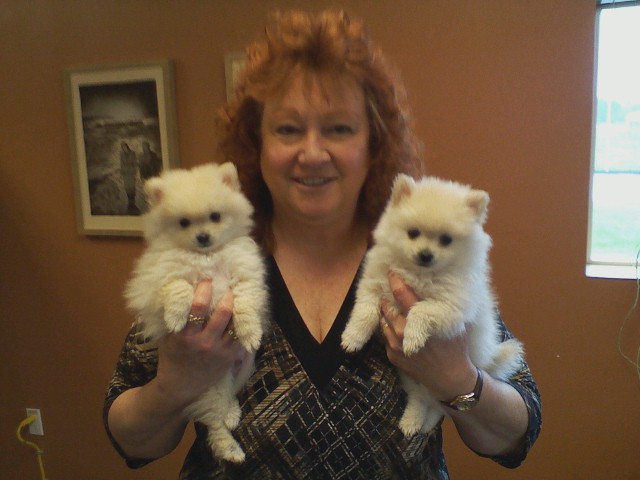 All two pounds of them, each, maybe. Working with self-publishing authors all day, I typically hear dogs barking over the phone as the author talks about their book. I knew they'd probably understand if squeaky noises came from this side of the phone for a change but the boys have been fairly quiet.
Memoirs, novels and spiritual revelation books have come across my desk today and I wonder if the author has a dog. Writing can be a very solitary process, yet a warm four-footed friend at your feet helps keep you grounded and not alone. And piddle parties are a natural break to get up from the desk and stretch now and again.
Now time to get back to work.