Not only is Gorham Printing, short-run book printer, fulfilling dreams for self-publishing authors around the country but they've become the first neighborhood Little Free Library location in Centralia. With a quiet grand opening on September 30, the miniature building/bookcase looks similar to the Gorham shop down to the same green metal roof.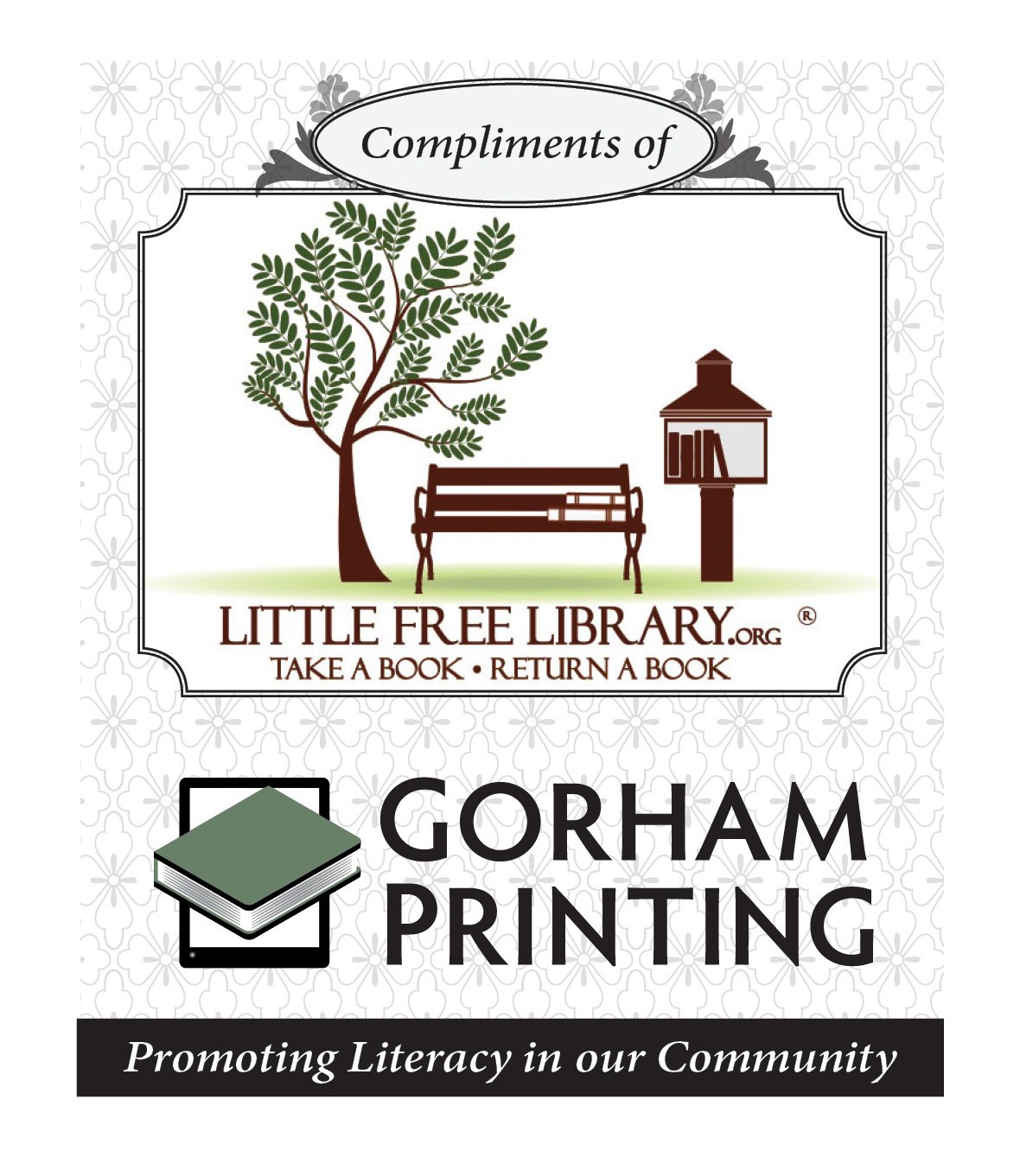 Have you heard of the Little Free Library program? This national, nonprofit organization began in 2009 with one little library in Wisconsin, with locations growing by the thousands in just five years. Gorham Printing's official sign lists their library as charter No. 17,768. Facing the parking lot, it hangs from the wall with glass doors protecting the collection of used books. The initial selections have been donated by Gorham Printing staff.
Gorham Printing, relocated to the Port of Centralia in 2006, designs and prints books in all genres from memoirs to children's picture books in both perfect bound or hard cover. Gorham prides itself on quality production and excellent customer service in the Pacific Northwest. Being a short-run book printer means your order can be as few as twenty-five copies for friends and family up to two thousand.
Gorham has now installed a Little Free Library for local readers as well. The Gorham library works on an honor system, people can borrow a book and bring it back or drop off a gently used book in exchange. The housed bookshelf next to the front door of Gorham Printing is open to the public 24/7, no permission needed when taking a book. Editions for all ages are available and the titles will rotate based on donated books.
More information about the concept and how to start a Little Free Library yourself is available on the littlefreelibrary.org website.