Every year, thousands of people participate in NaNoWriMo (National Novel Writing Month) and challenge themselves to write 50,000 words during the month of November. It sounds crazy, but you've likely seen the books that came out of this challenge in your local bookstore. Some titles borne from NaNoWriMo sessions include Water for Elephants by Sara Gruen, Fangirl by Rainbow Rowell, Wool by Hugh Howey, and The Night Circus by Erin Morgenstern.
We want to support writers who take the challenge, so follow our Facebook, Instagram, and Pinterest for writing inspiration and prompts like this: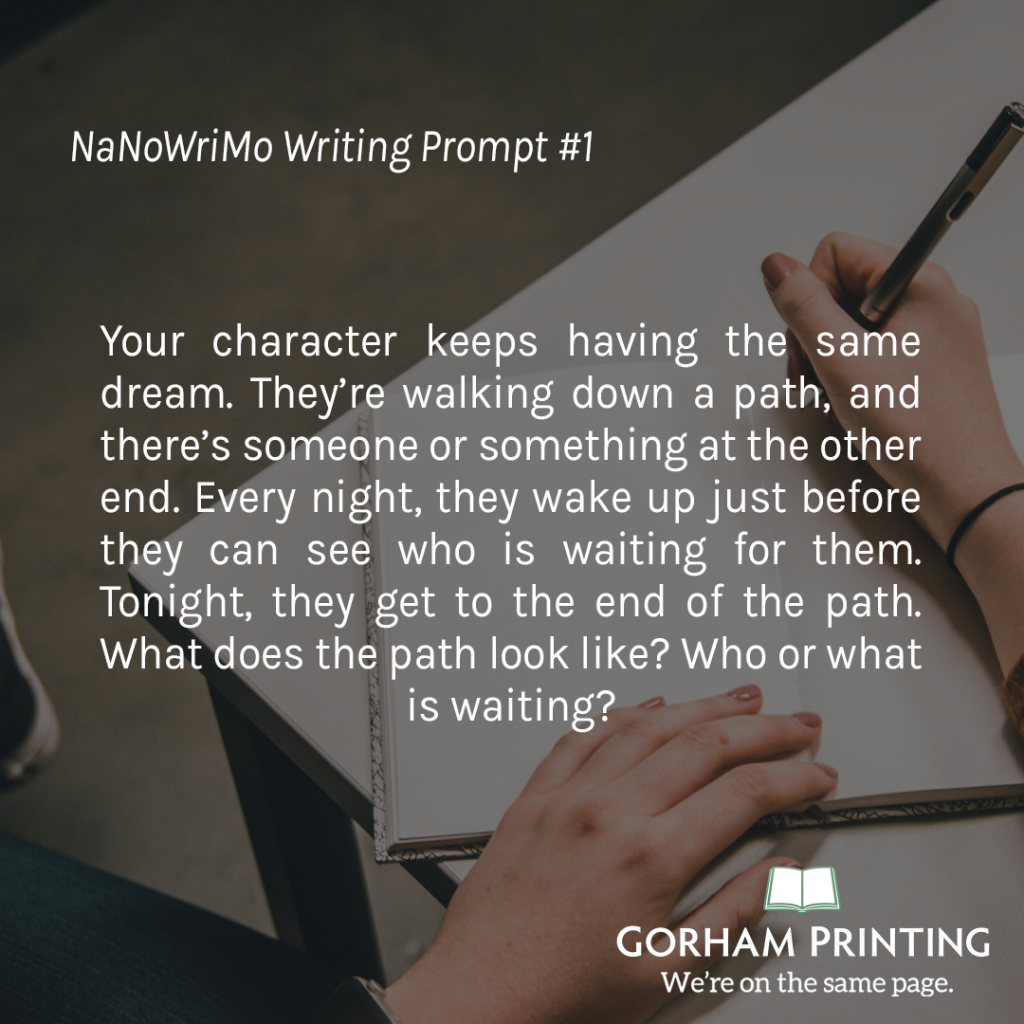 We've got great resources for novel writers, including Recommended Editors, Instructions for Buying an ISBN, How to Get Reviews, and more. When it comes time to print your novel, from advanced reader copies of your manuscript to a full print run, we're here to help.
William Faulkner said, "Get it down. Take chances. It may be bad, but it's the only way you can do anything really good." Writing a novel is hard work, but we're rooting for NaNoWriMo participants here at Gorham Printing, and eager to see what kind of books you write this month. Good luck to all of the NaNoWriMo participants out there, and happy writing!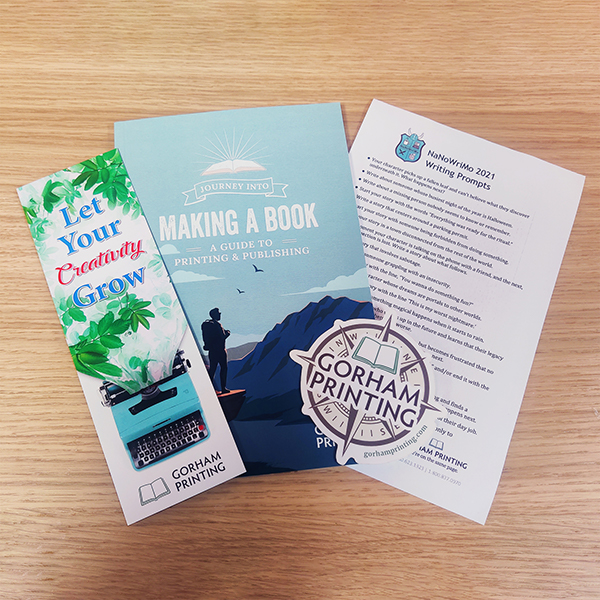 Need something to get your work in progress going? DM us on Facebook, Instagram, or Pinterest and we'll send you a NaNoWriMo inspiration package!